Paul Gauguin Quotes
Most popular Paul Gauguin Quotes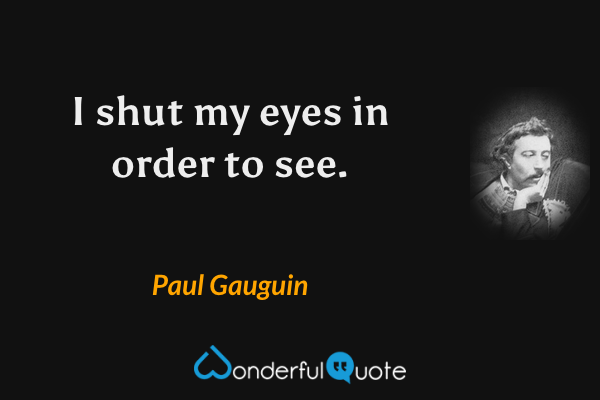 I shut my eyes in order to see.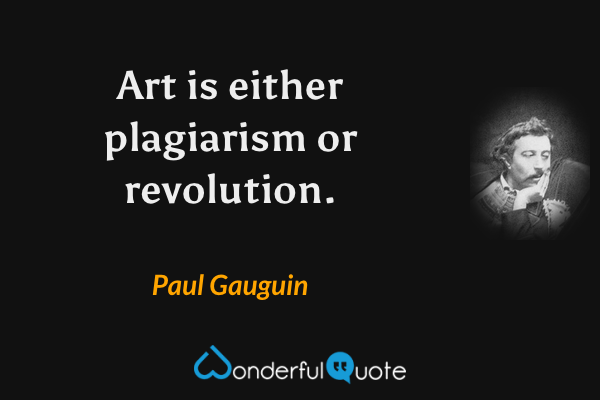 Art is either plagiarism or revolution.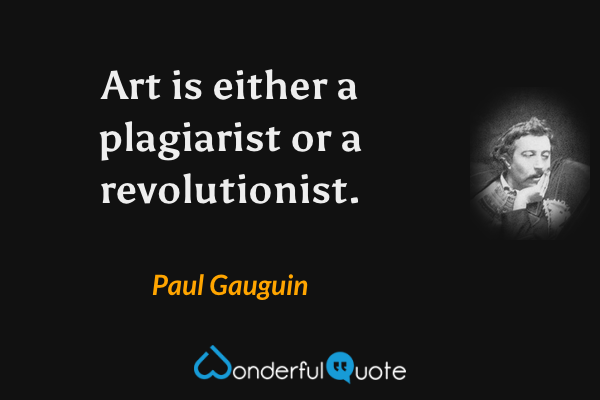 Art is either a plagiarist or a revolutionist.
Stay firmly in your path and dare; be wild two hours a day!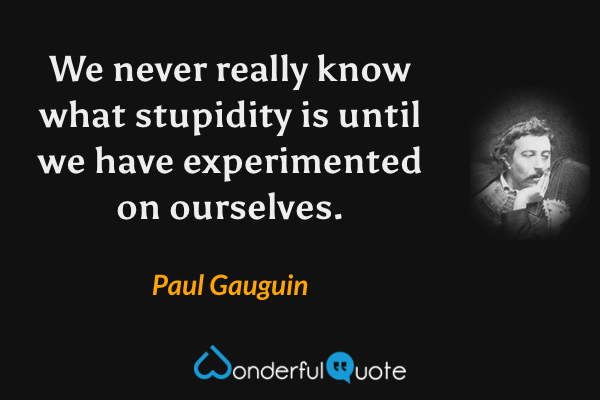 We never really know what stupidity is until we have experimented on ourselves.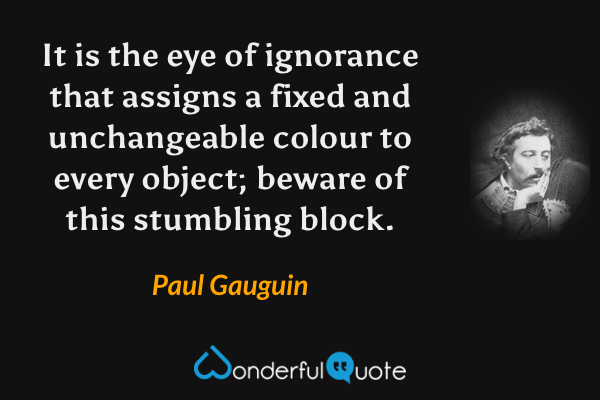 It is the eye of ignorance that assigns a fixed and unchangeable colour to every object; beware of this stumbling block.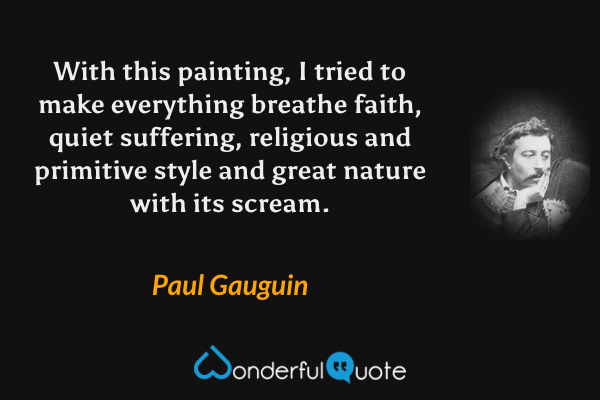 With this painting, I tried to make everything breathe faith, quiet suffering, religious and primitive style and great nature with its scream.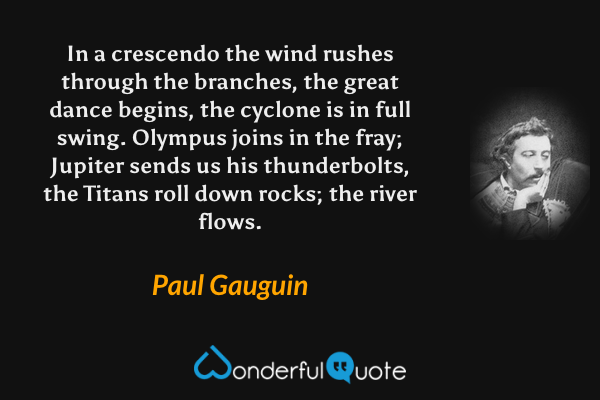 In a crescendo the wind rushes through the branches, the great dance begins, the cyclone is in full swing.  Olympus joins in the fray; Jupiter sends us his thunderbolts, the Titans roll down rocks; the river flows.