Montesquieu Quotes
Most popular Montesquieu Quotes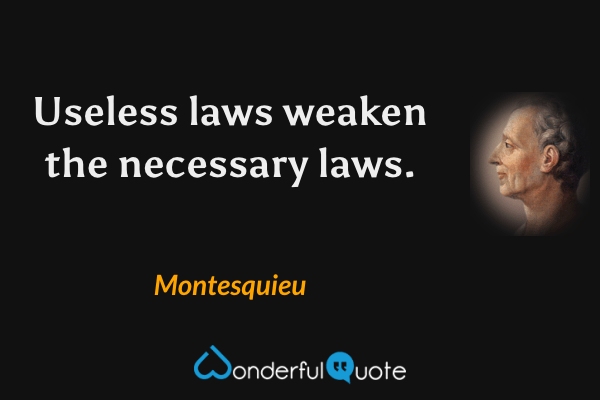 Useless laws weaken the necessary laws.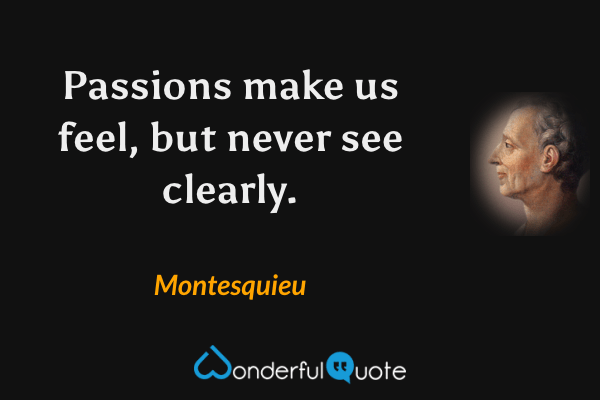 Passions make us feel, but never see clearly.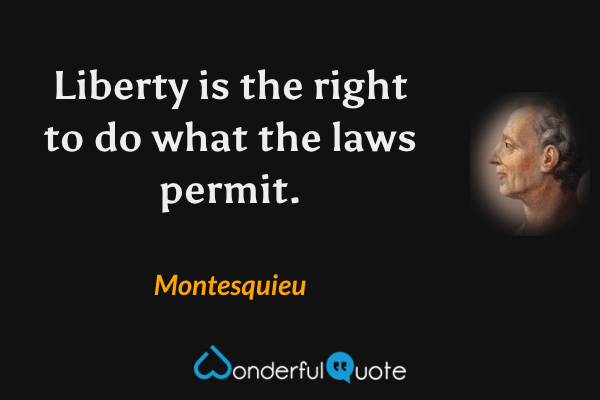 Liberty is the right to do what the laws permit.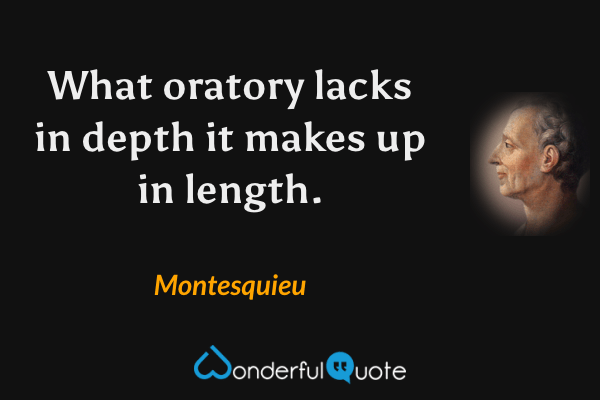 What oratory lacks in depth it makes up in length.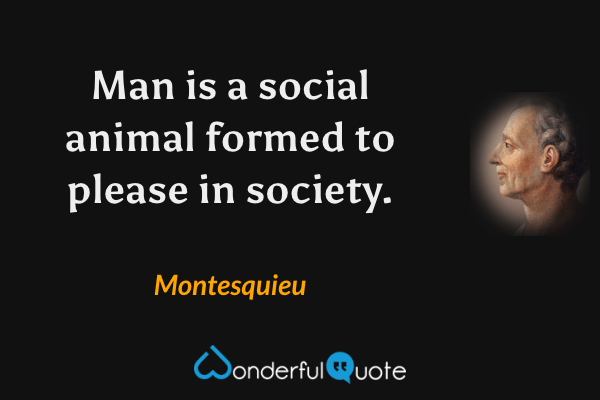 Man is a social animal formed to please in society.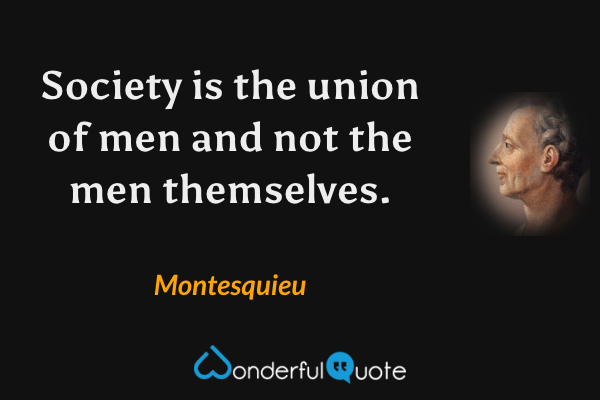 Society is the union of men and not the men themselves.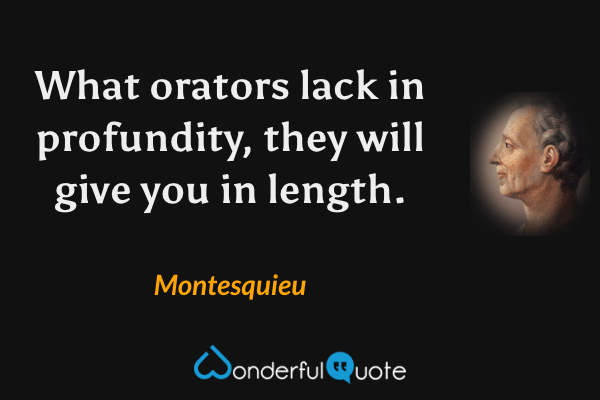 What orators lack in profundity, they will give you in length.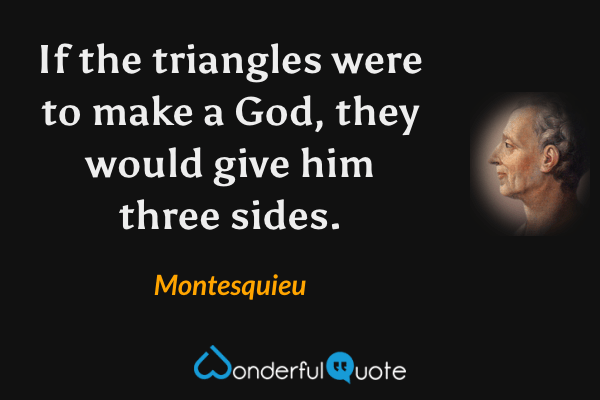 If the triangles were to make a God, they would give him three sides.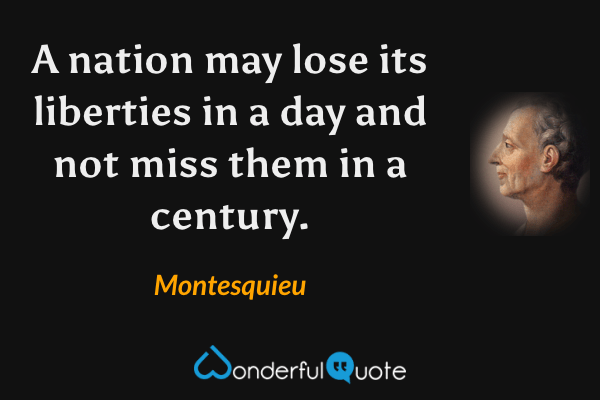 A nation may lose its liberties in a day and not miss them in a century.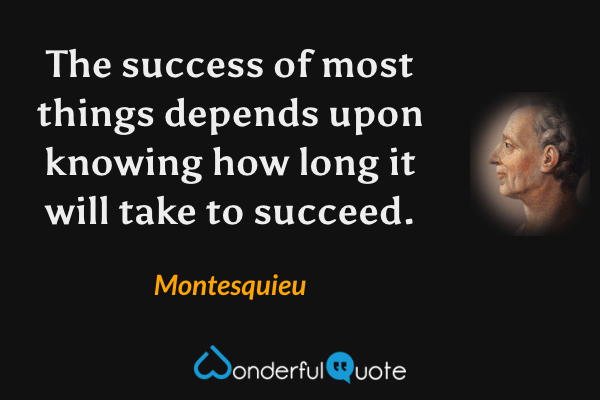 The success of most things depends upon knowing how long it will take to succeed.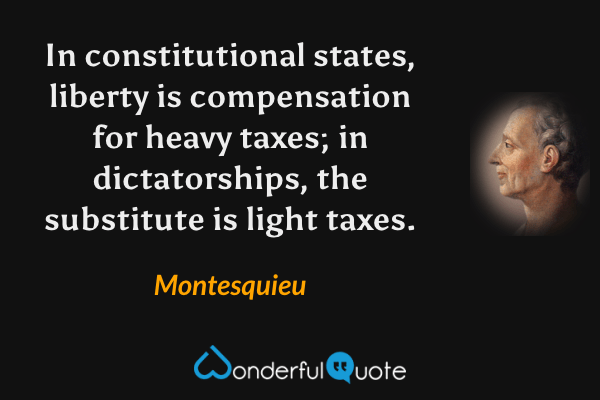 In constitutional states, liberty is compensation for heavy taxes; in dictatorships, the substitute is light taxes.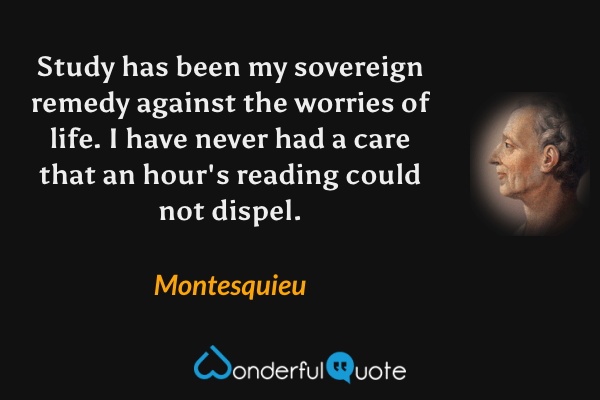 Study has been my sovereign remedy against the worries of life.  I have never had a care that an hour's reading could not dispel.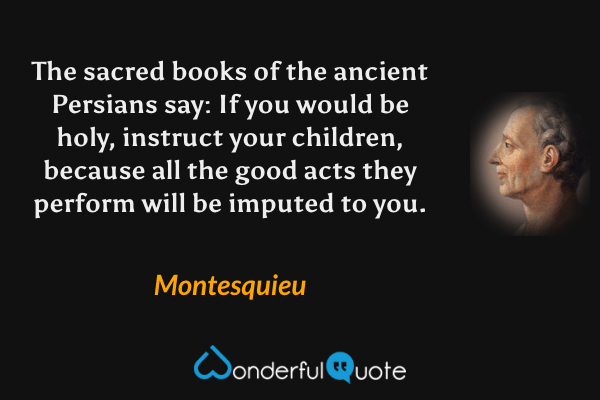 The sacred books of the ancient Persians say: If you would be holy, instruct your children, because all the good acts they perform will be imputed to you.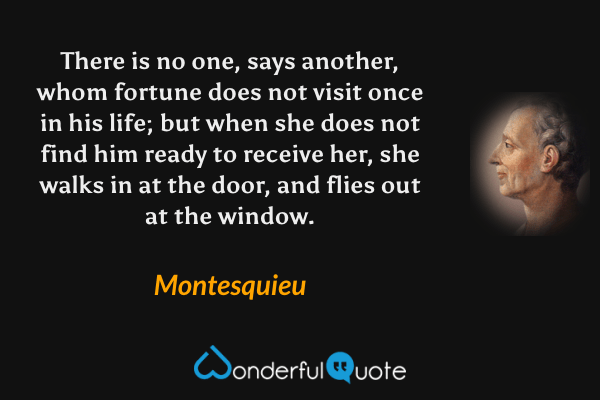 There is no one, says another, whom fortune does not visit once in his life; but when she does not find him ready to receive her, she walks in at the door, and flies out at the window.