Martin Tupper Quotes
Most popular Martin Tupper Quotes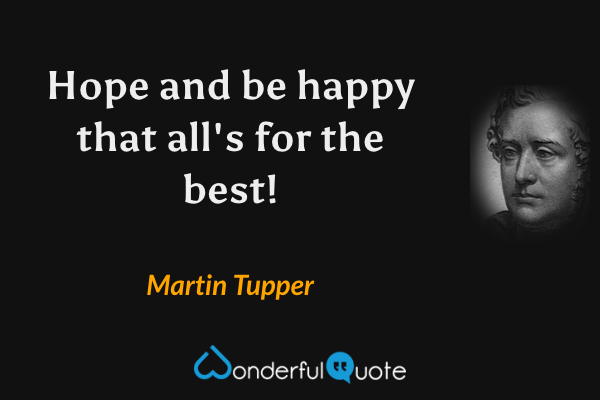 Hope and be happy that all's for the best!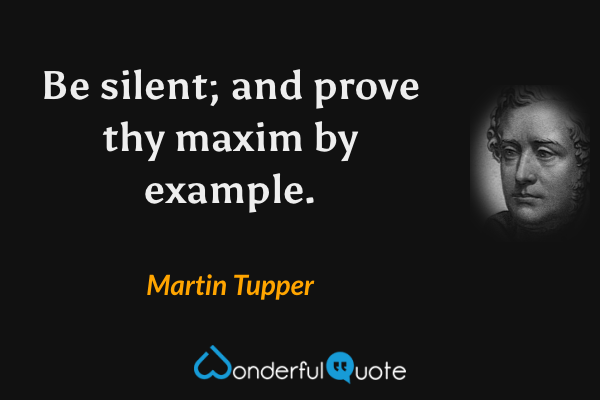 Be silent; and prove thy maxim by example.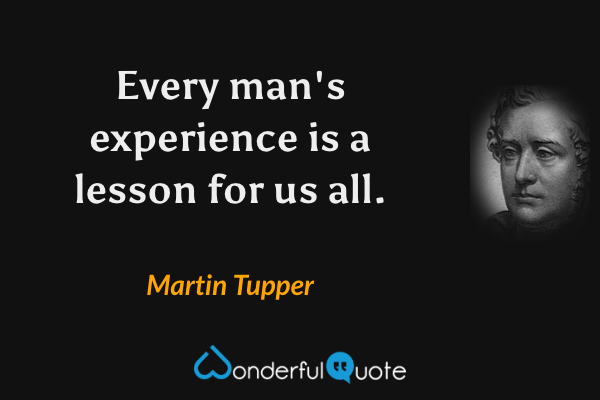 Every man's experience is a lesson for us all.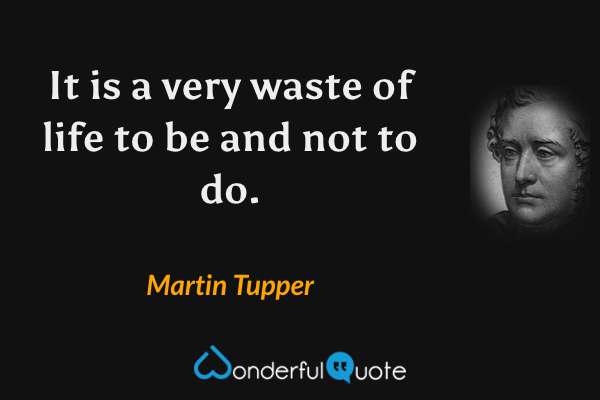 It is a very waste of life to be and not to do.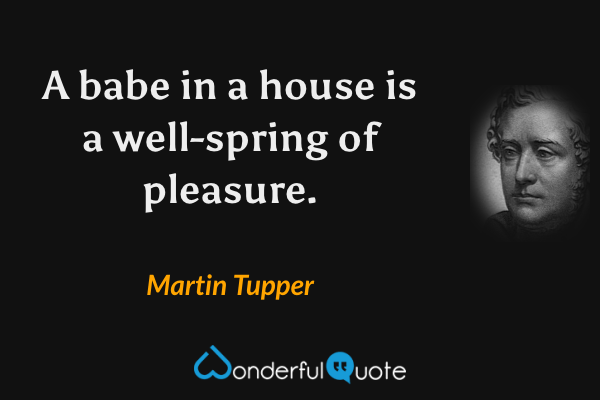 A babe in a house is a well-spring of pleasure.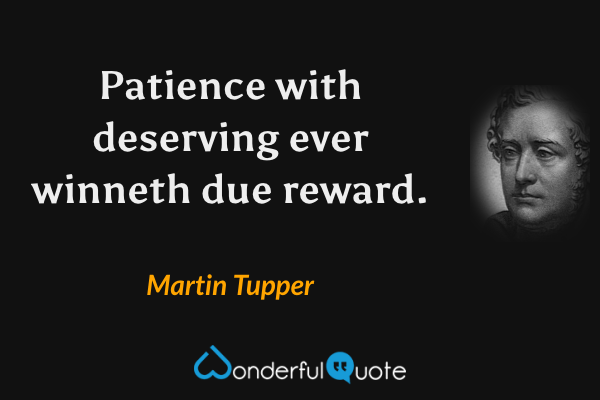 Patience with deserving ever winneth due reward.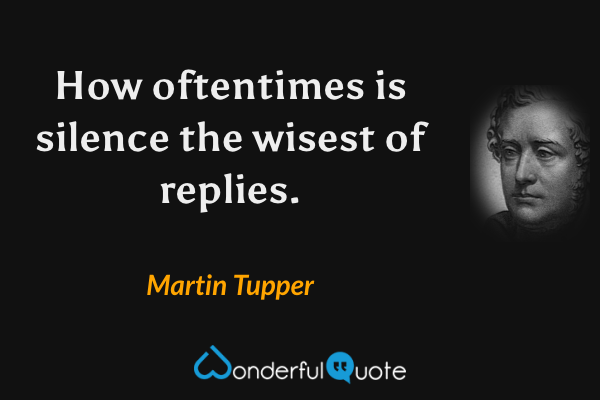 How oftentimes is silence the wisest of replies.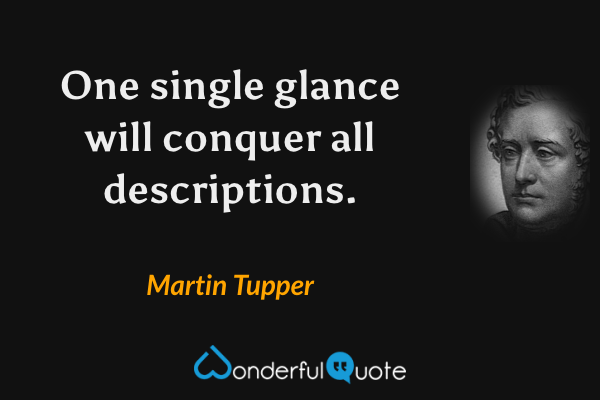 One single glance will conquer all descriptions.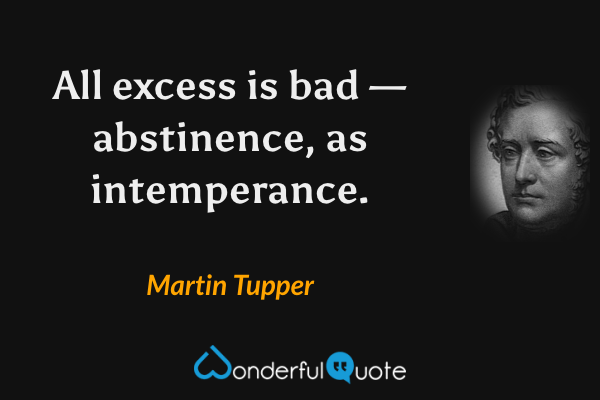 All excess is bad — abstinence, as intemperance.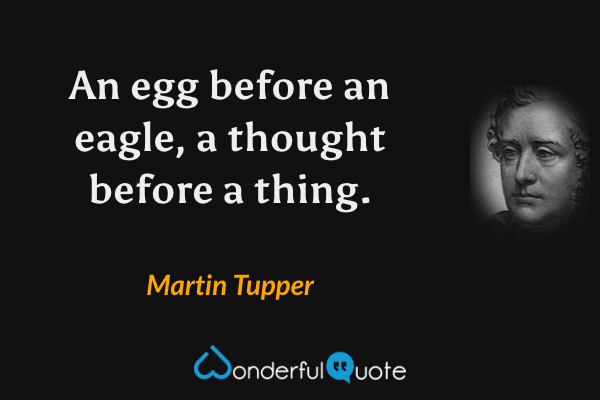 An egg before an eagle, a thought before a thing.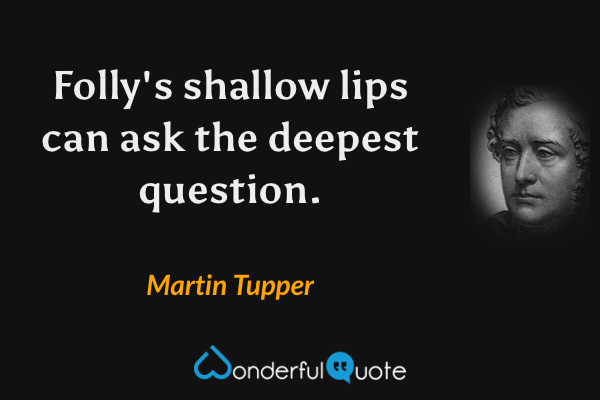 Folly's shallow lips can ask the deepest question.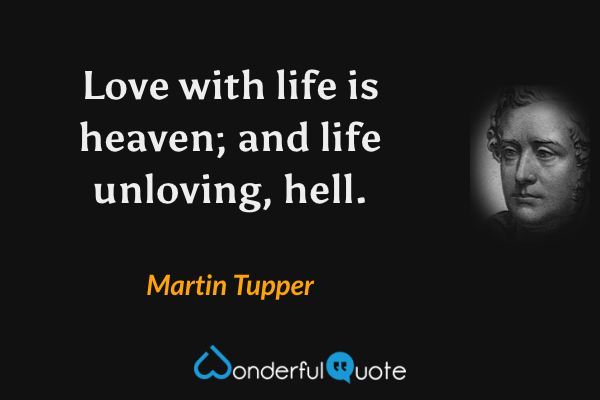 Love with life is heaven; and life unloving, hell.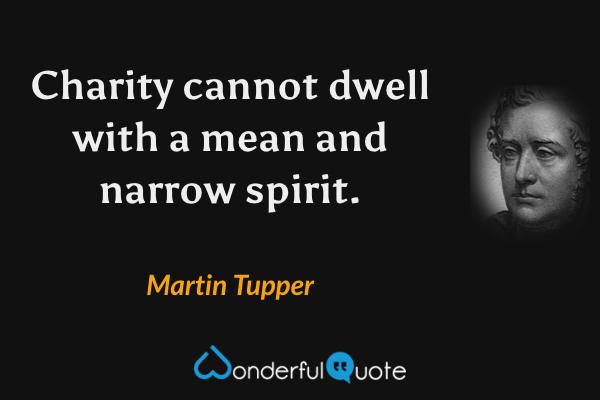 Charity cannot dwell with a mean and narrow spirit.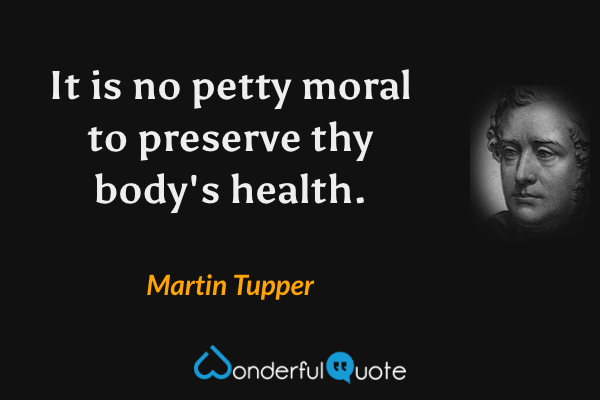 It is no petty moral to preserve thy body's health.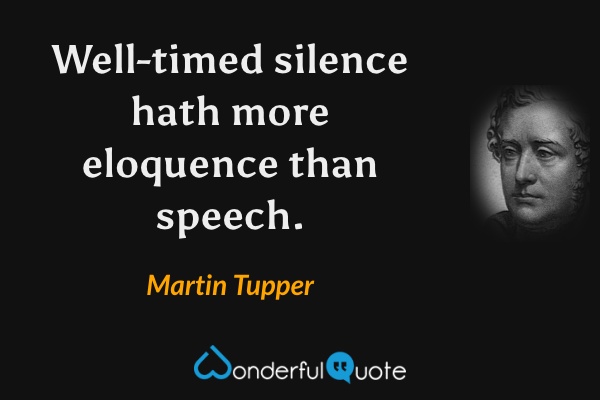 Well-timed silence hath more eloquence than speech.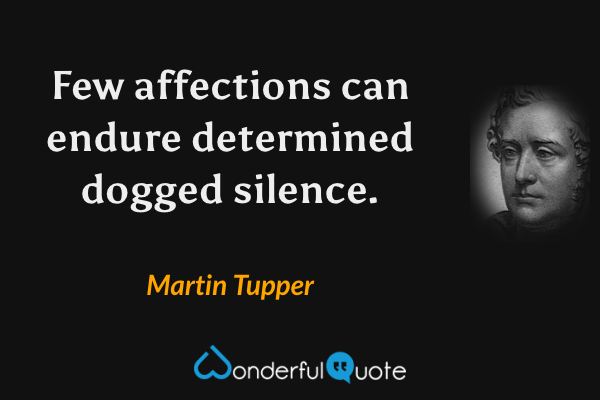 Few affections can endure determined dogged silence.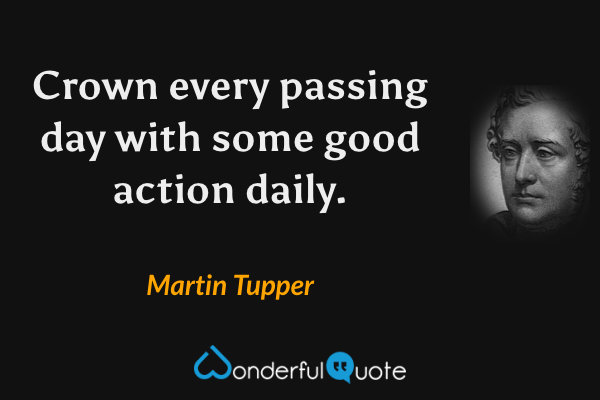 Crown every passing day with some good action daily.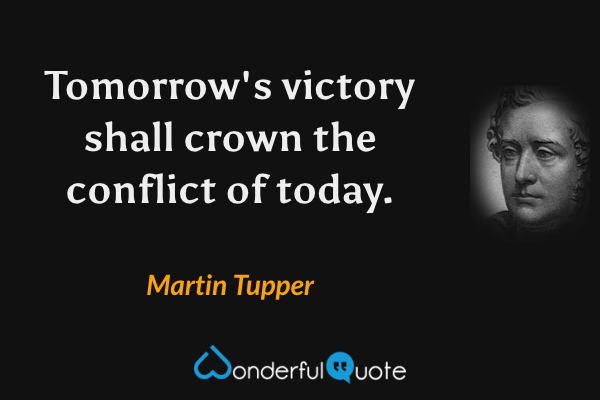 Tomorrow's victory shall crown the conflict of today.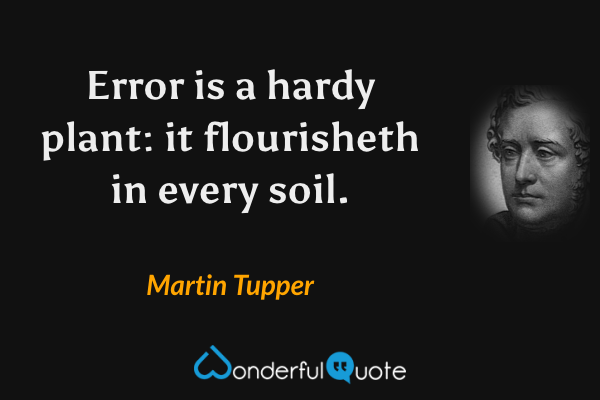 Error is a hardy plant: it flourisheth in every soil.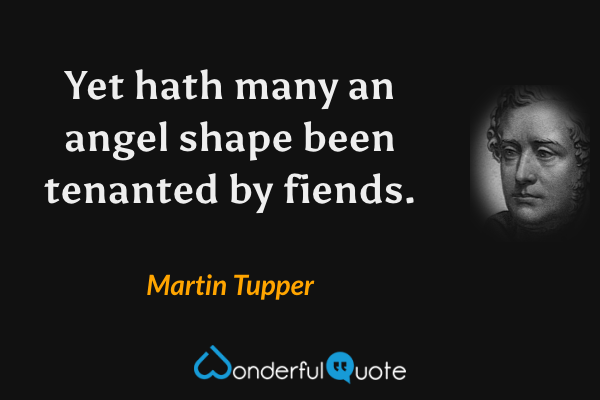 Yet hath many an angel shape been tenanted by fiends.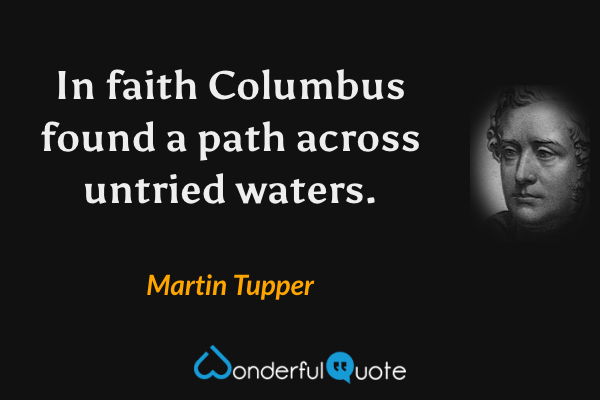 In faith Columbus found a path across untried waters.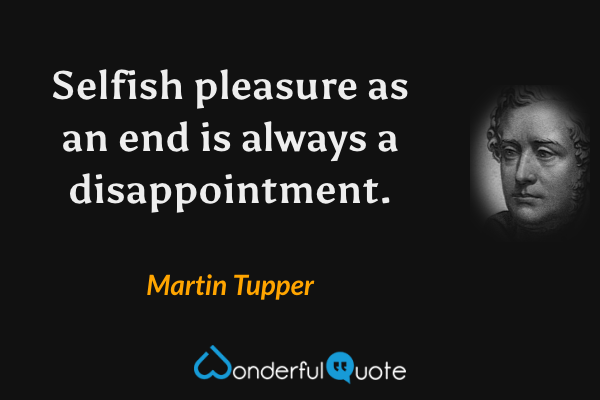 Selfish pleasure as an end is always a disappointment.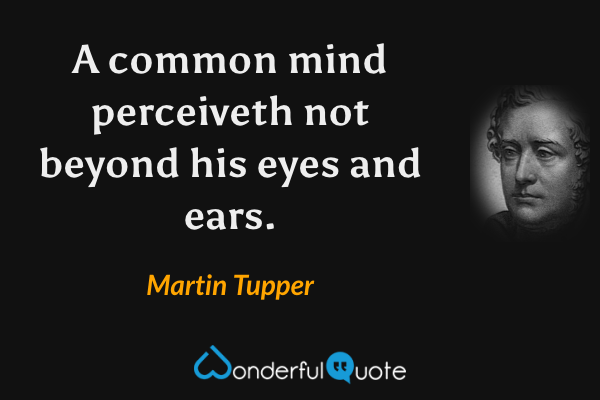 A common mind perceiveth not beyond his eyes and ears.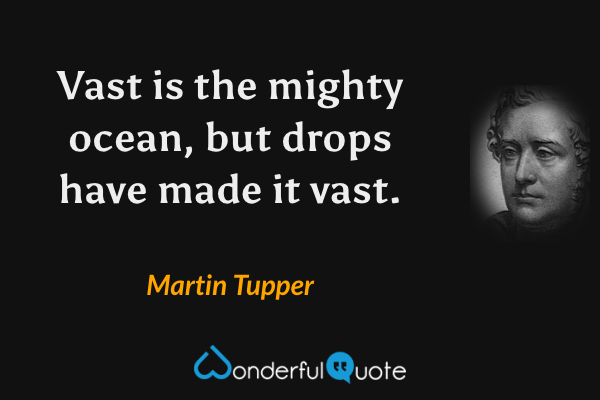 Vast is the mighty ocean, but drops have made it vast.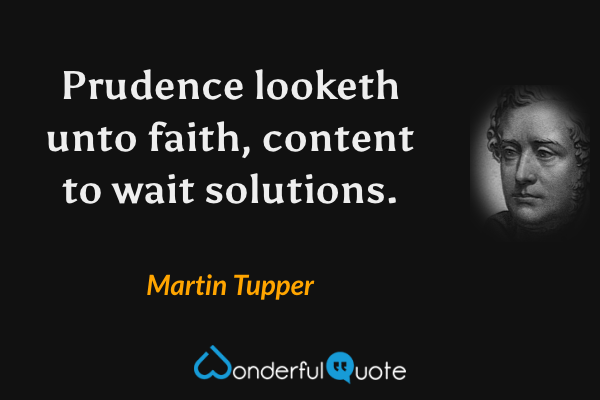 Prudence looketh unto faith, content to wait solutions.
They whose work hath no delay achieve Herculean labors.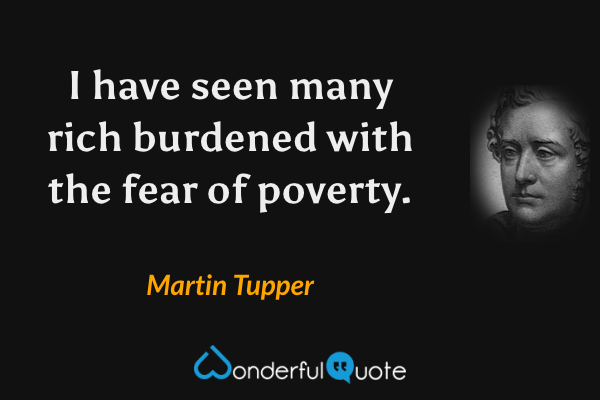 I have seen many rich burdened with the fear of poverty.
Charity is praised of all, and fear not thou that praise.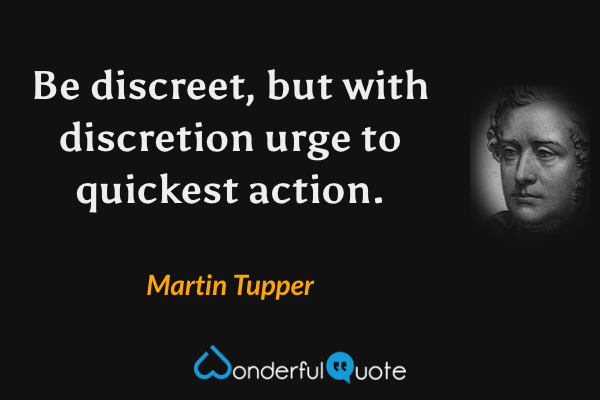 Be discreet, but with discretion urge to quickest action.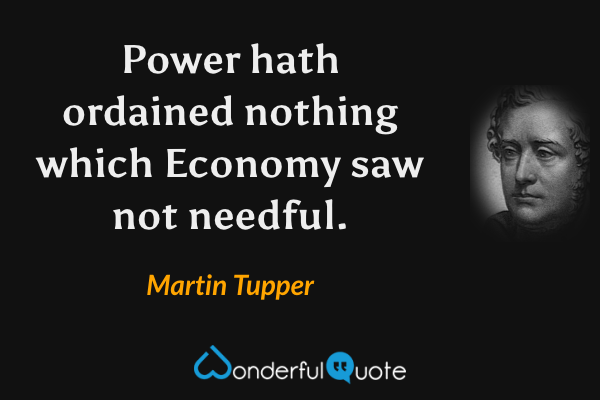 Power hath ordained nothing which Economy saw not needful.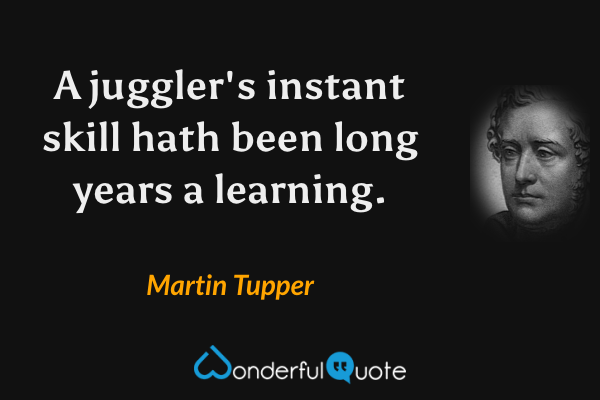 A juggler's instant skill hath been long years a learning.
Keep justice, keep generosity, yielding to neither singly.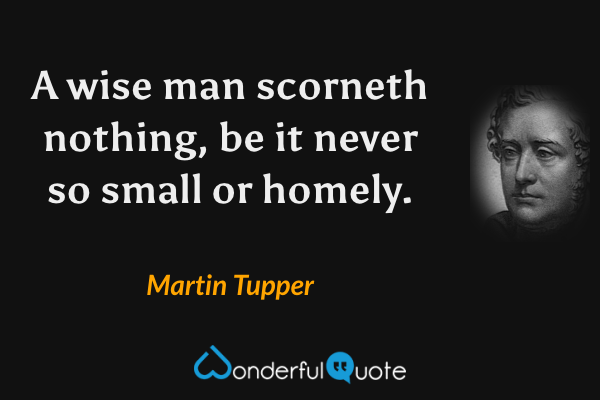 A wise man scorneth nothing, be it never so small or homely.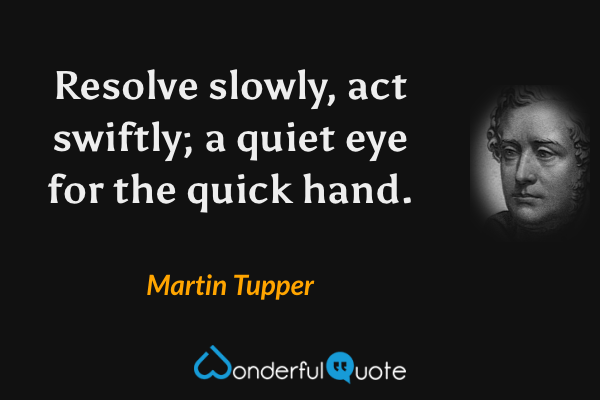 Resolve slowly, act swiftly; a quiet eye for the quick hand.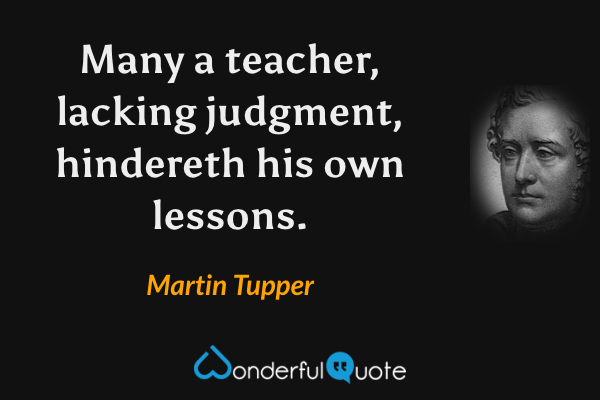 Many a teacher, lacking judgment, hindereth his own lessons.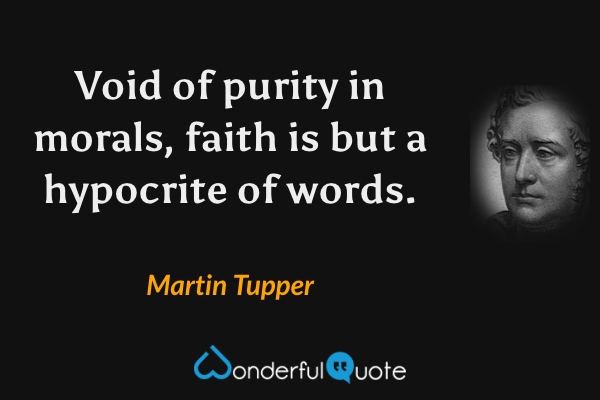 Void of purity in morals, faith is but a hypocrite of words.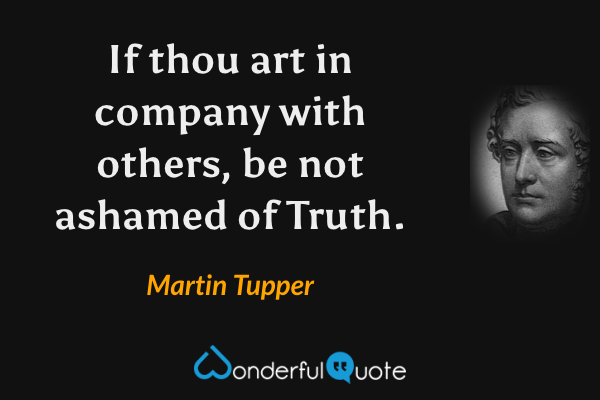 If thou art in company with others, be not ashamed of Truth.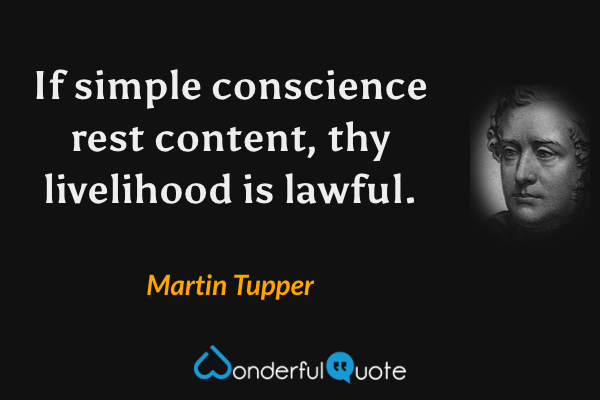 If simple conscience rest content, thy livelihood is lawful.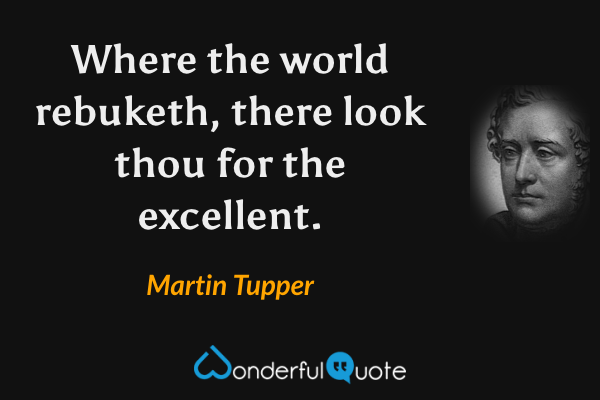 Where the world rebuketh, there look thou for the excellent.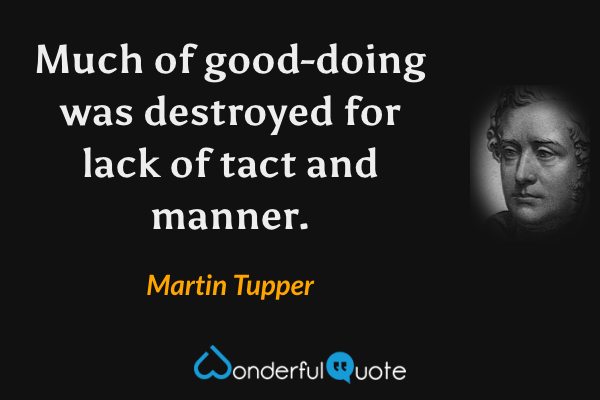 Much of good-doing was destroyed for lack of tact and manner.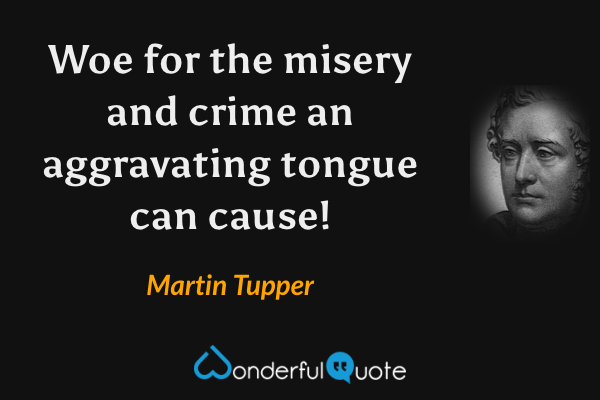 Woe for the misery and crime an aggravating tongue can cause!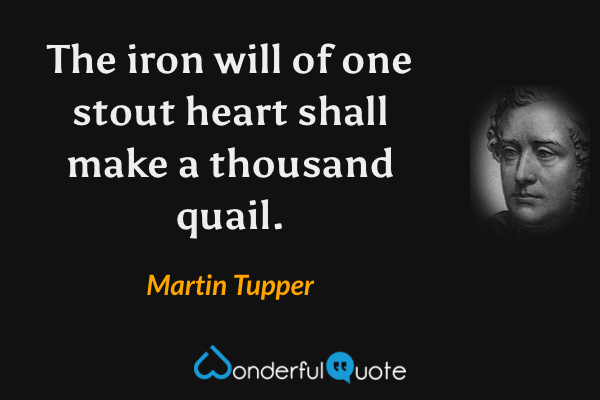 The iron will of one stout heart shall make a thousand quail.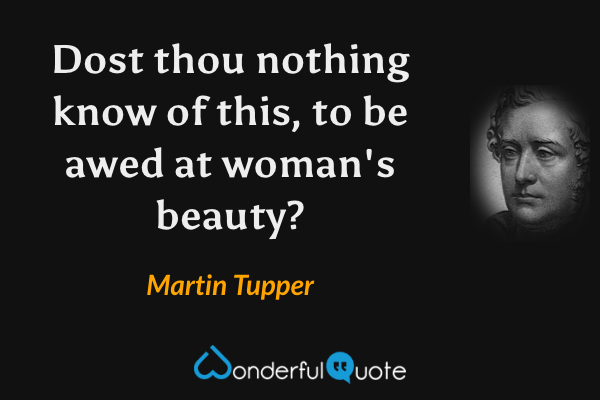 Dost thou nothing know of this, to be awed at woman's beauty?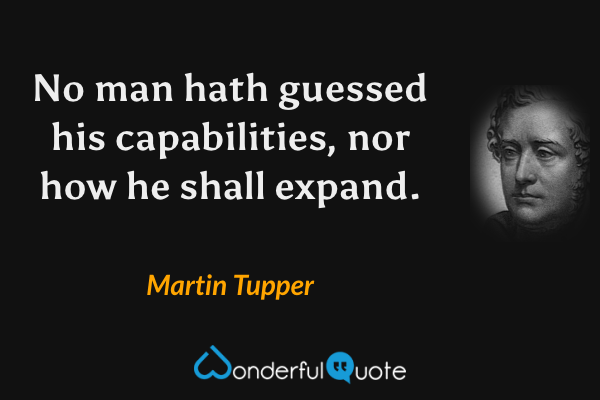 No man hath guessed his capabilities, nor how he shall expand.
A wise man redeemeth his time that he may improve his chances.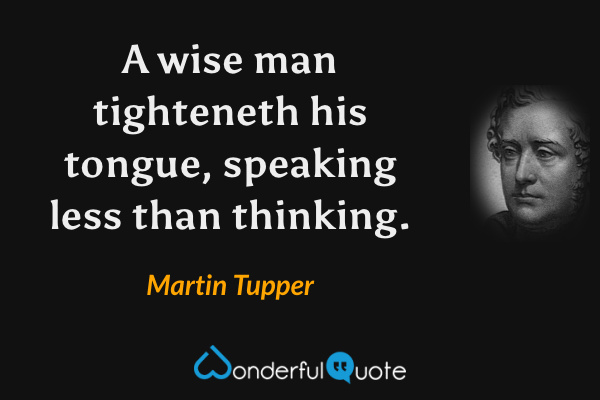 A wise man tighteneth his tongue, speaking less than thinking.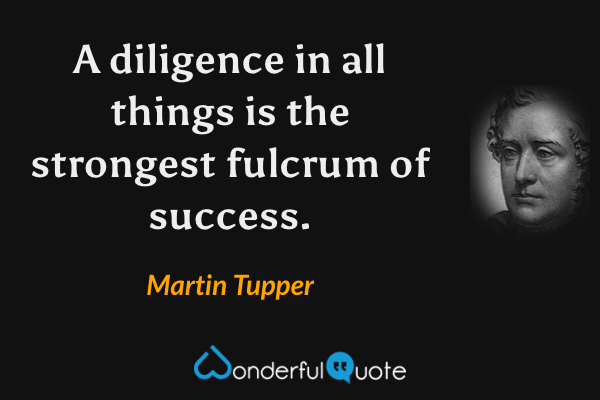 A diligence in all things is the strongest fulcrum of success.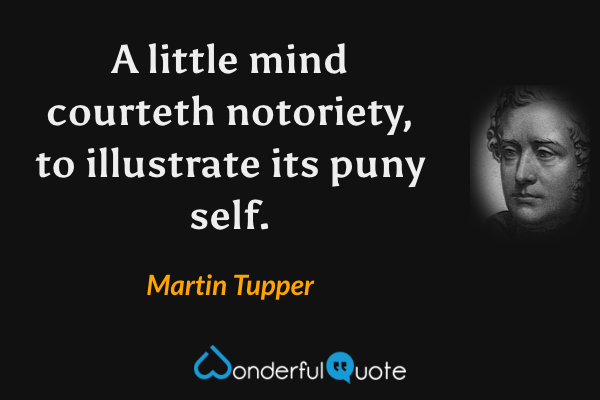 A little mind courteth notoriety, to illustrate its puny self.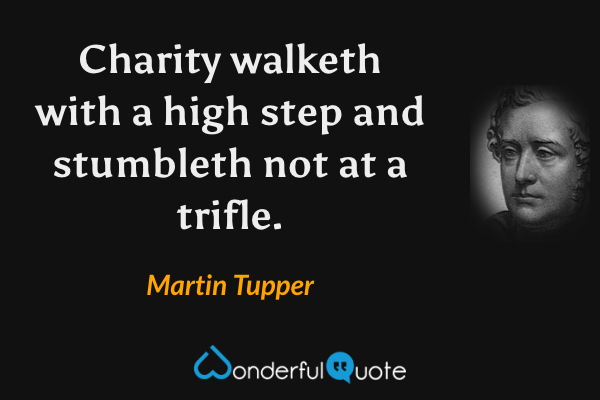 Charity walketh with a high step and stumbleth not at a trifle.
The daily martyrdom of patience shall not be wanting of reward.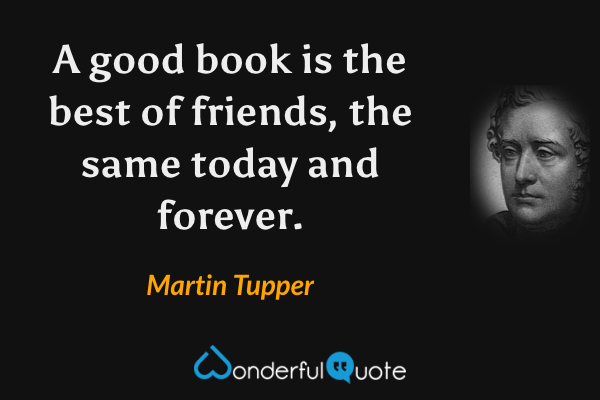 A good book is the best of friends, the same today and forever.
Be sparing of advice by words, but teach thy lesson by example.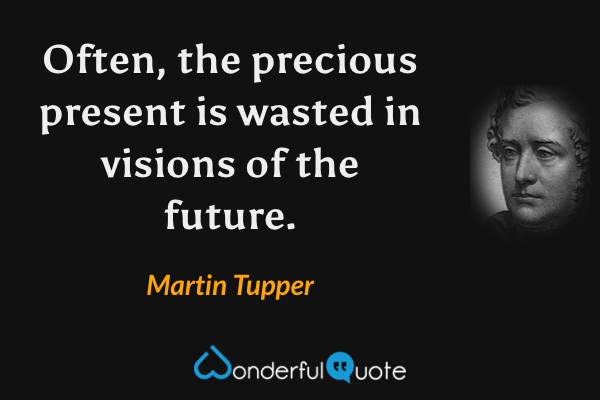 Often, the precious present is wasted in visions of the future.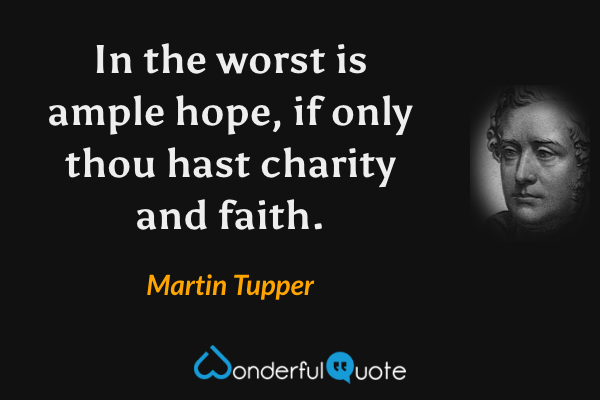 In the worst is ample hope, if only thou hast charity and faith.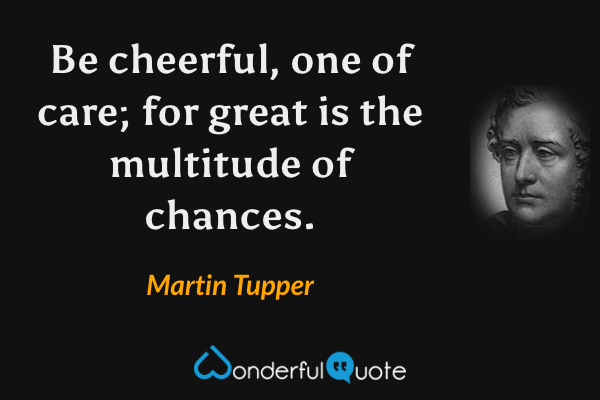 Be cheerful, one of care; for great is the multitude of chances.
Life's trials may be hard to bear, but patience can outlive them.
The choicest pleasures of life lie within the ring of moderation.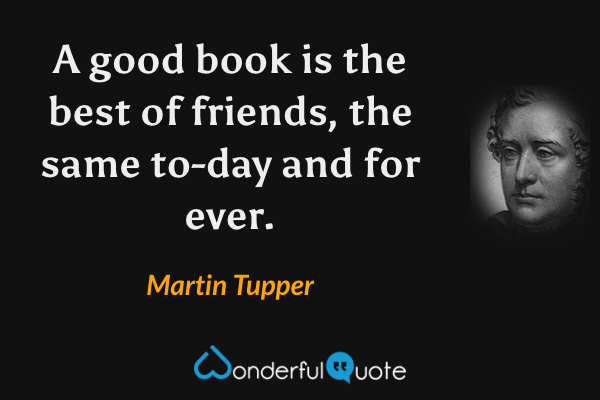 A good book is the best of friends, the same to-day and for ever.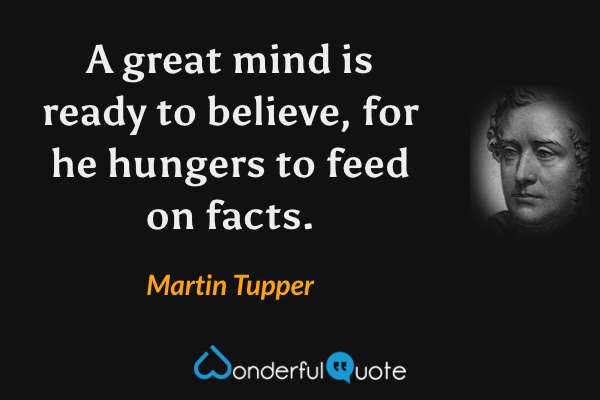 A great mind is ready to believe, for he hungers to feed on facts.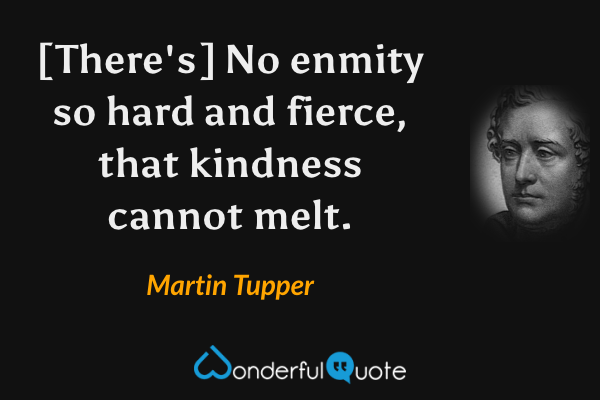 [There's] No enmity so hard and fierce, that kindness cannot melt.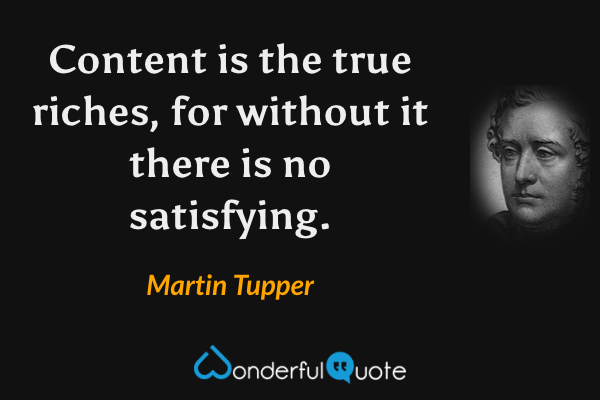 Content is the true riches, for without it there is no satisfying.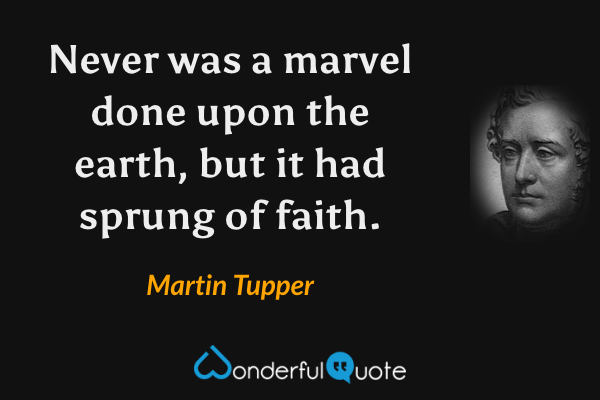 Never was a marvel done upon the earth, but it had sprung of faith.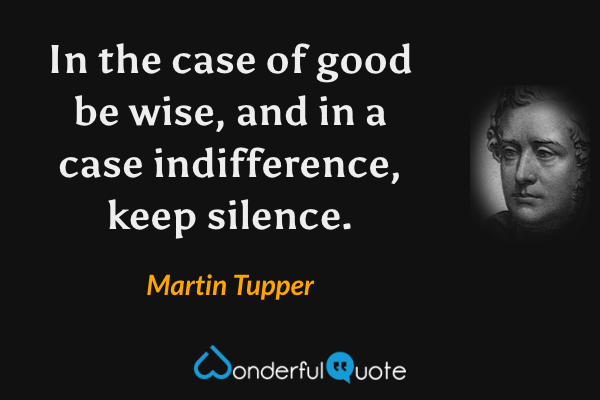 In the case of good be wise, and in a case indifference, keep silence.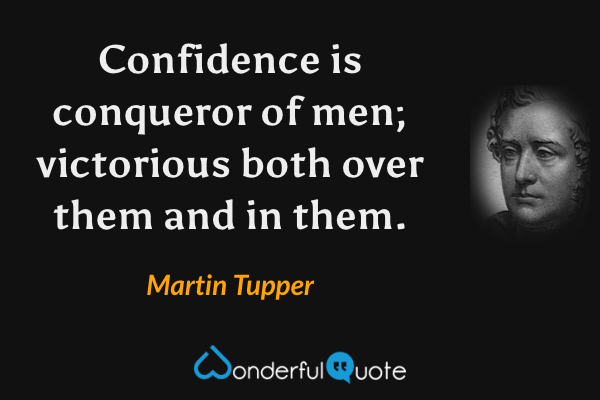 Confidence is conqueror of men; victorious both over them and in them.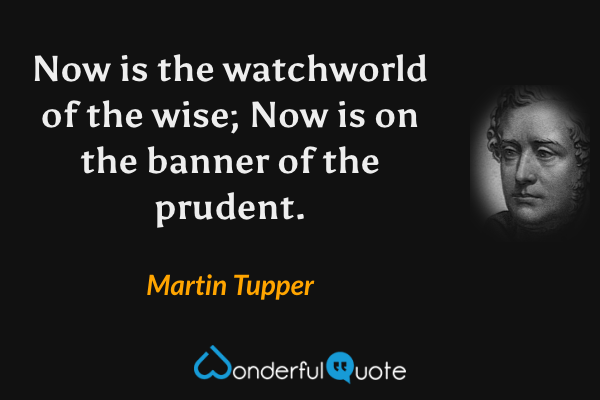 Now is the watchworld of the wise; Now is on the banner of the prudent.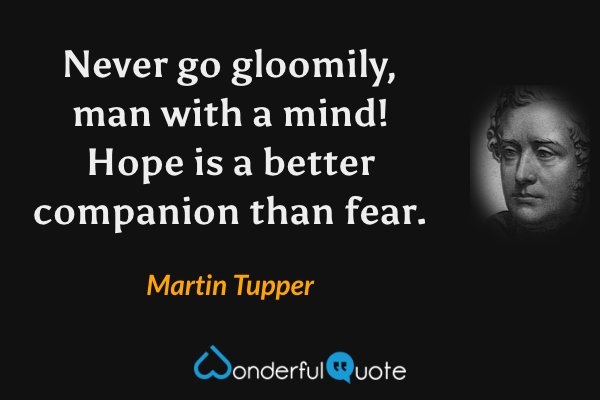 Never go gloomily, man with a mind! Hope is a better companion than fear.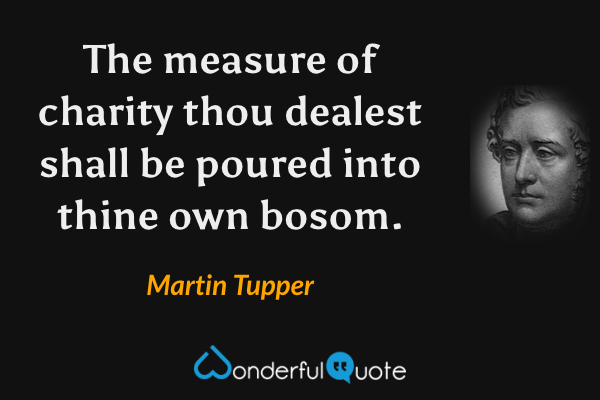 The measure of charity thou dealest shall be poured into thine own bosom.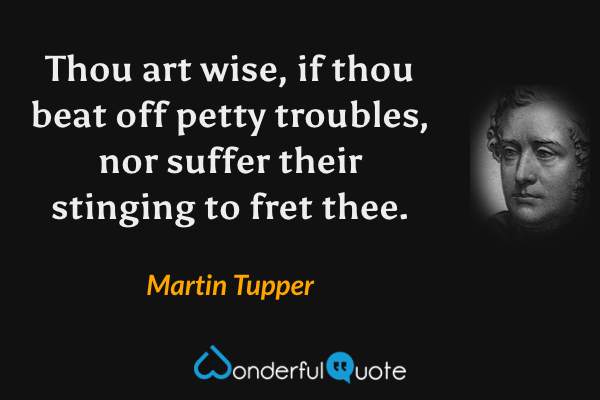 Thou art wise, if thou beat off petty troubles, nor suffer their stinging to fret thee.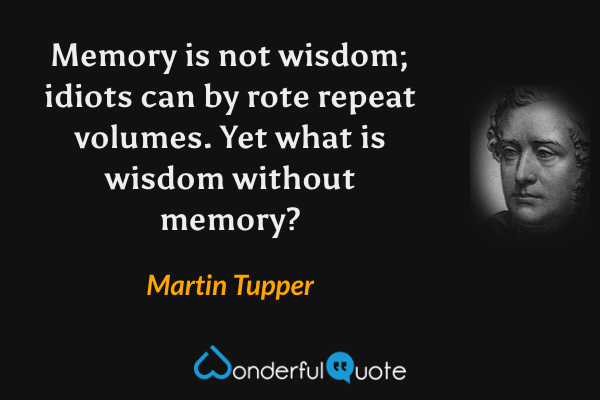 Memory is not wisdom; idiots can by rote repeat volumes. Yet what is wisdom without memory?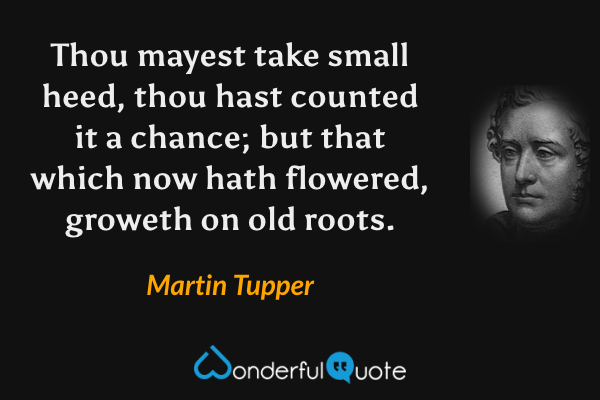 Thou mayest take small heed, thou hast counted it a chance; but that which now hath flowered, groweth on old roots.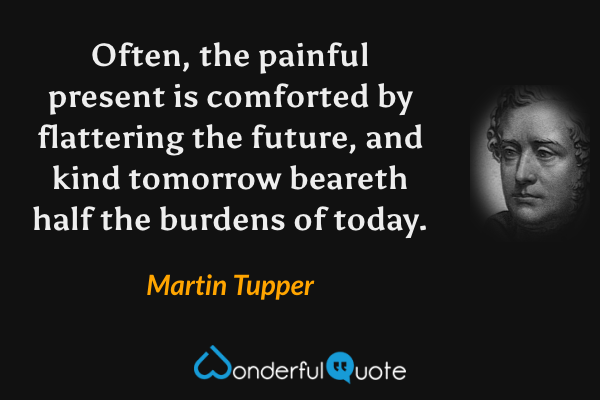 Often, the painful present is comforted by flattering the future, and kind tomorrow beareth half the burdens of today.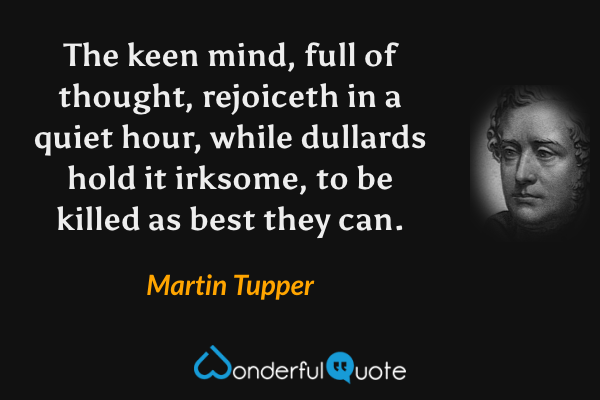 The keen mind, full of thought, rejoiceth in a quiet hour, while dullards hold it irksome, to be killed as best they can.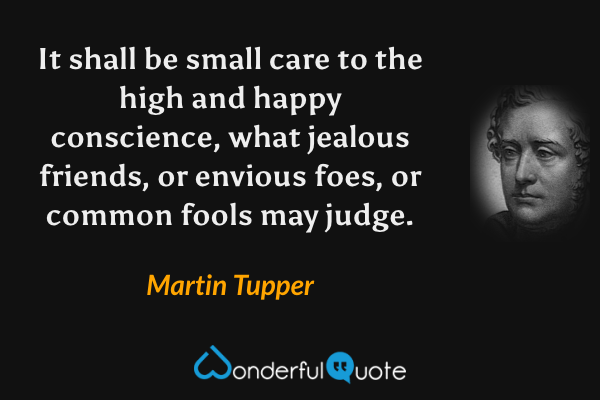 It shall be small care to the high and happy conscience, what jealous friends, or envious foes, or common fools may judge.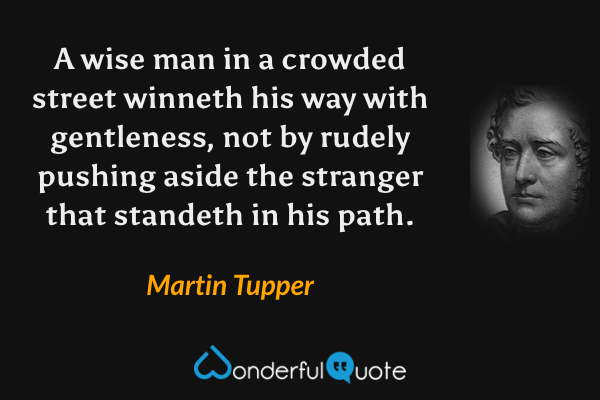 A wise man in a crowded street winneth his way with gentleness, not by rudely pushing aside the stranger that standeth in his path.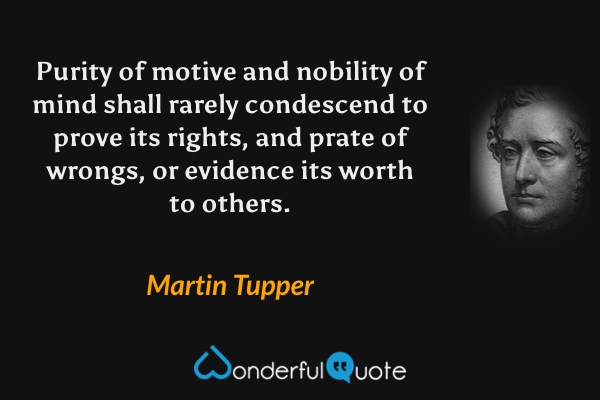 Purity of motive and nobility of mind shall rarely condescend to prove its rights, and prate of wrongs, or evidence its worth to others.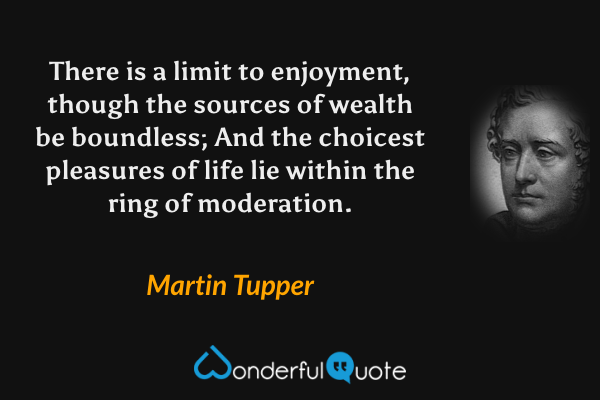 There is a limit to enjoyment, though the sources of wealth be boundless;
And the choicest pleasures of life lie within the ring of moderation.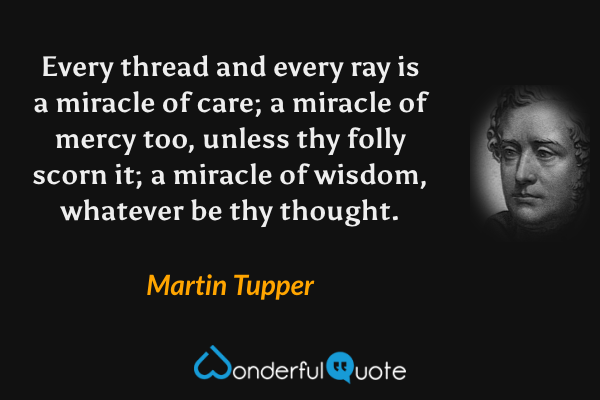 Every thread and every ray is a miracle of care; a miracle of mercy too, unless thy folly scorn it; a miracle of wisdom, whatever be thy thought.
There is a limit to enjoyment, though the sources of wealth be boundless,
And the choicest pleasures of life lie within the ring of moderation.