Margaret Mitchell Quotes
Most popular Margaret Mitchell Quotes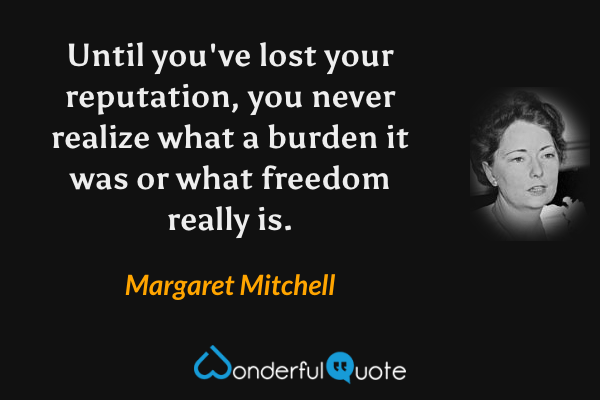 Until you've lost your reputation, you never realize what a burden it was or what freedom really is.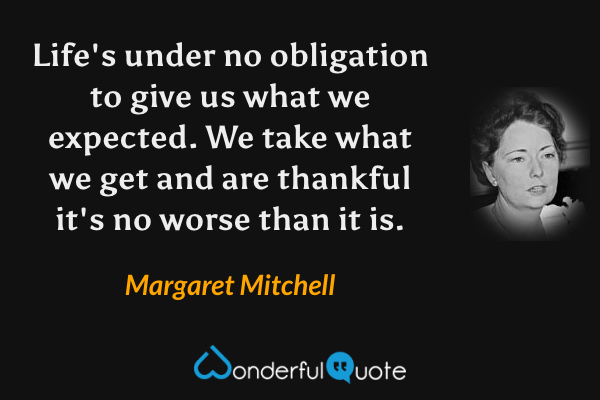 Life's under no obligation to give us what we expected.  We take what we get and are thankful it's no worse than it is.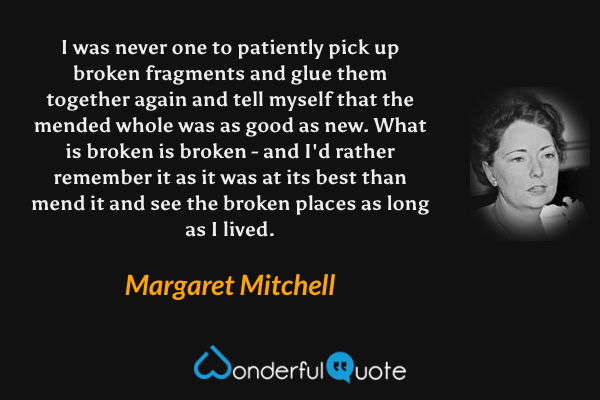 I was never one to patiently pick up broken fragments and glue them together again and tell myself that the mended whole was as good as new. What is broken is broken - and I'd rather remember it as it was at its best than mend it and see the broken places as long as I lived.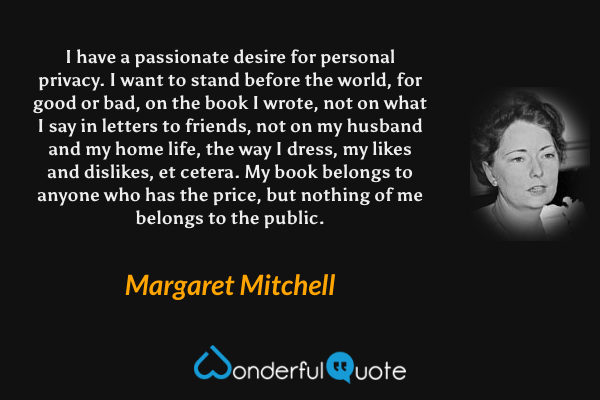 I have a passionate desire for personal privacy. I want to stand before the world, for good or bad, on the book I wrote, not on what I say in letters to friends, not on my husband and my home life, the way I dress, my likes and dislikes, et cetera.  My book belongs to anyone who has the price, but nothing of me belongs to the public.