Jimi Hendrix Quotes
Most popular Jimi Hendrix Quotes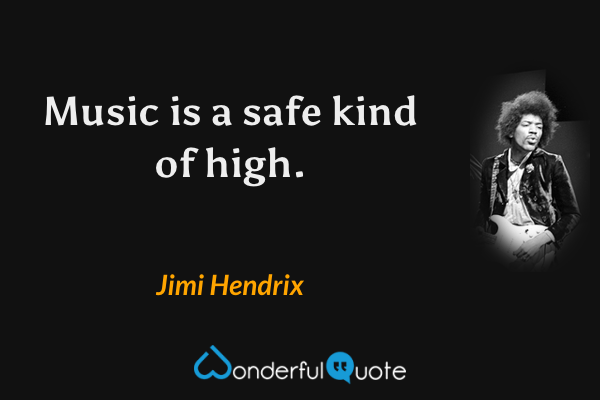 Music is a safe kind of high.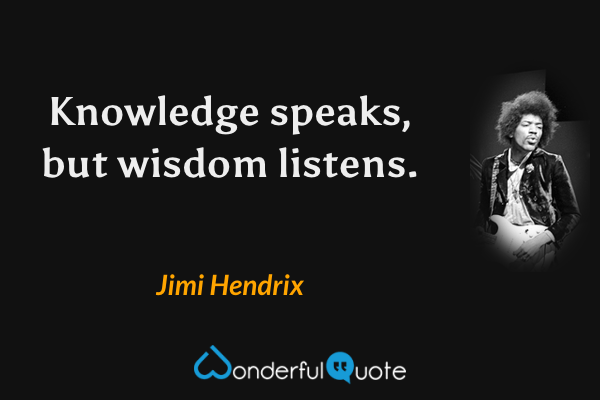 Knowledge speaks, but wisdom listens.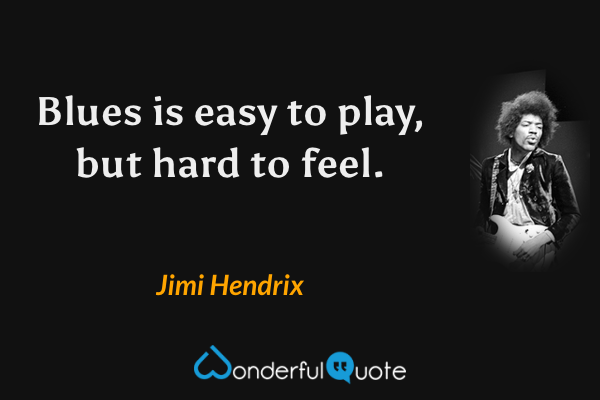 Blues is easy to play, but hard to feel.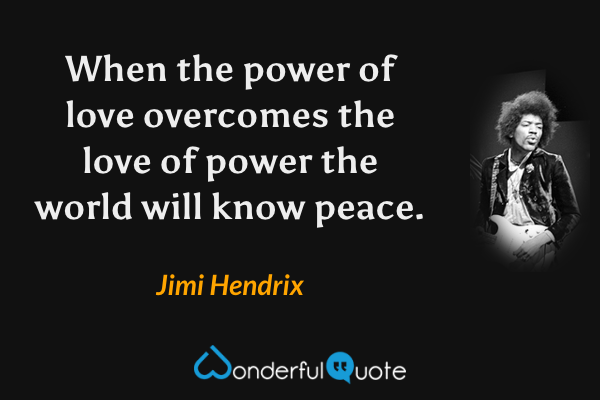 When the power of love overcomes the love of power the world will know peace.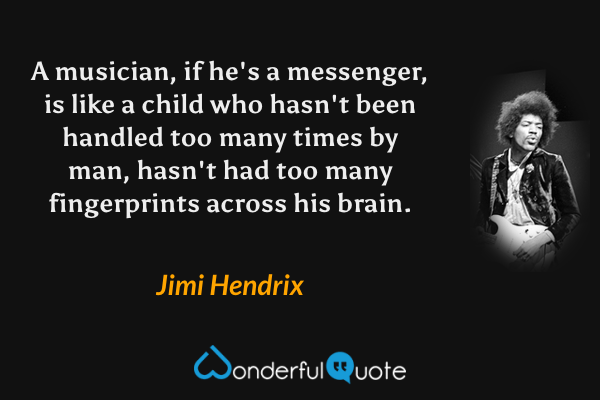 A musician, if he's a messenger, is like a child who hasn't been handled too many times by man, hasn't had too many fingerprints across his brain.