Ivan Turgenev Quotes
Most popular Ivan Turgenev Quotes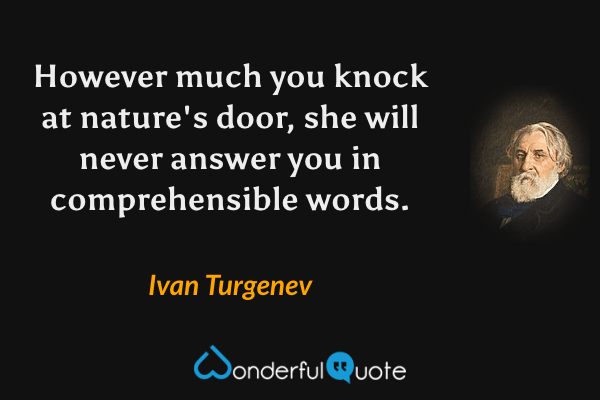 However much you knock at nature's door, she will never answer you in comprehensible words.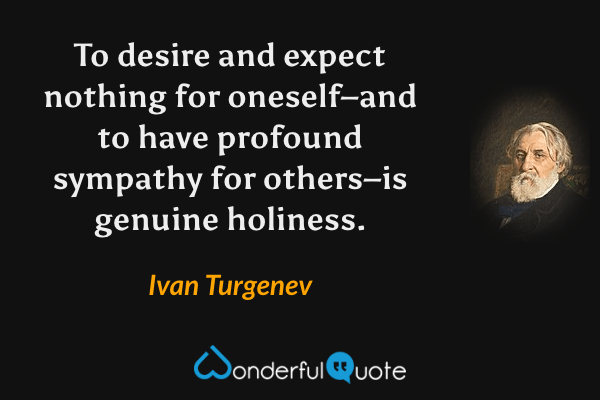 To desire and expect nothing for oneself–and to have profound sympathy for others–is genuine holiness.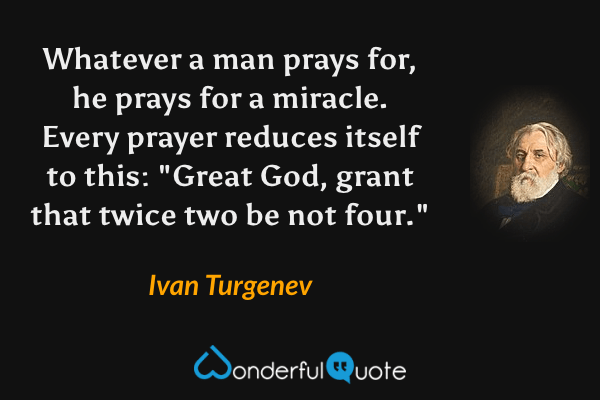 Whatever a man prays for, he prays for a miracle. Every prayer reduces itself to this: "Great God, grant that twice two be not four."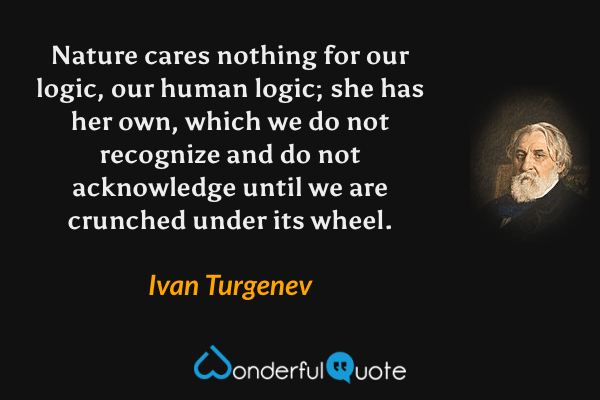 Nature cares nothing for our logic, our human logic; she has her own, which we do not recognize and do not acknowledge until we are crunched under its wheel.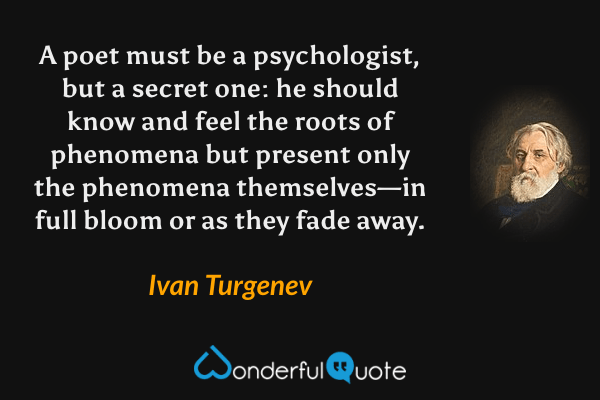 A poet must be a psychologist, but a secret one: he should know and feel the roots of phenomena but present only the phenomena themselves—in full bloom or as they fade away.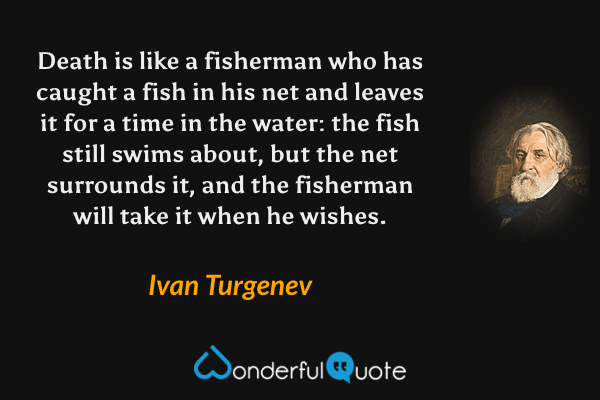 Death is like a fisherman who has caught a fish in his net and leaves it for a time in the water: the fish still swims about, but the net surrounds it, and the fisherman will take it when he wishes.