Henri Poincare Quotes
Most popular Henri Poincare Quotes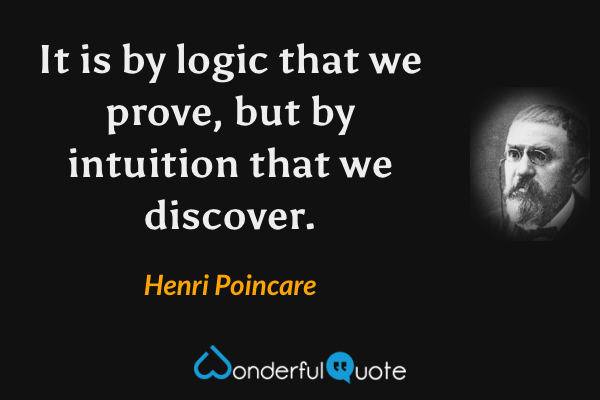 It is by logic that we prove, but by intuition that we discover.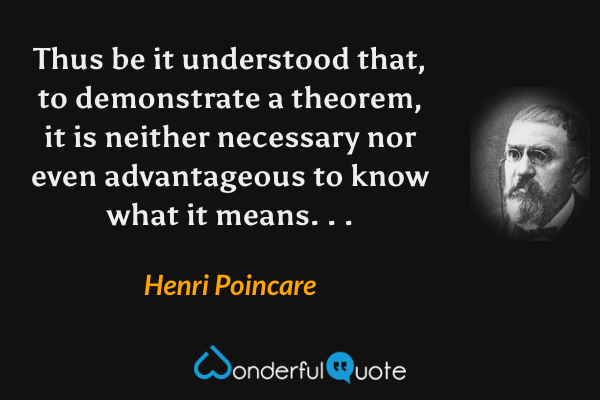 Thus be it understood that, to demonstrate a theorem, it is neither necessary nor even advantageous to know what it means. . .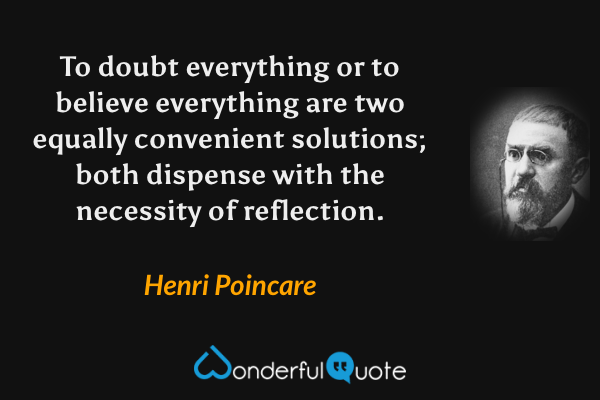 To doubt everything or to believe everything are two equally convenient solutions; both dispense with the necessity of reflection.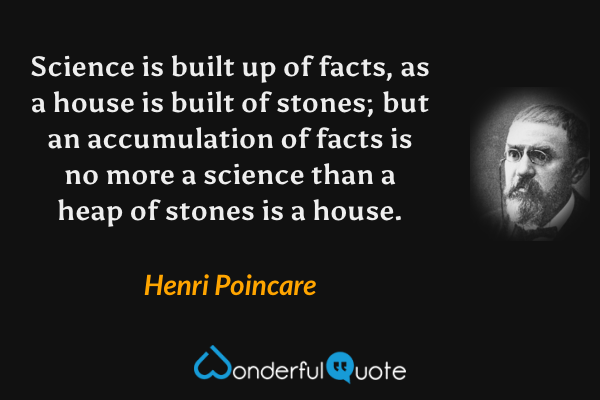 Science is built up of facts, as a house is built of stones; but an accumulation of facts is no more a science than a heap of stones is a house.