Harold Macmillan Quotes
Most popular Harold Macmillan Quotes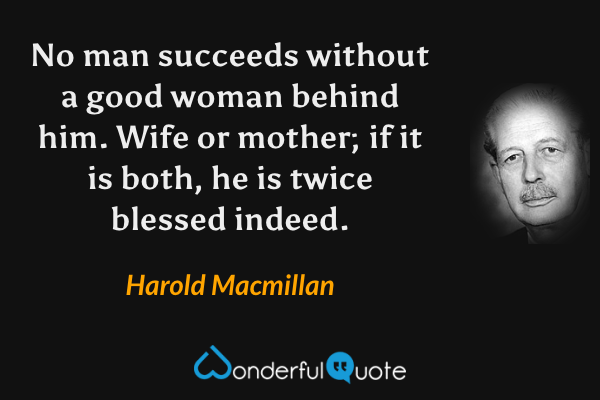 No man succeeds without a good woman behind him. Wife or mother; if it is both, he is twice blessed indeed.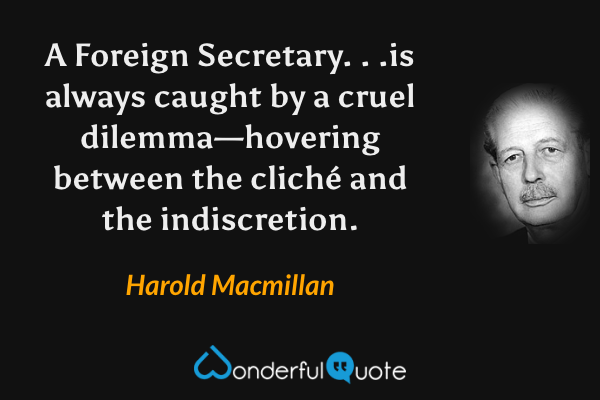 A Foreign Secretary. . .is always caught by a cruel dilemma—hovering between the cliché and the indiscretion.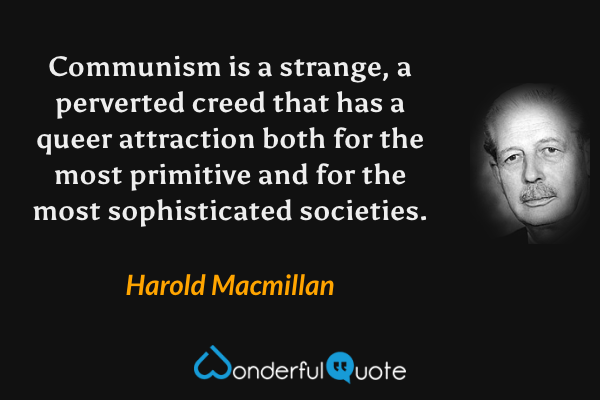 Communism is a strange, a perverted creed that has a queer attraction both for the most primitive and for the most sophisticated societies.