Gwendolyn Brooks Quotes
Most popular Gwendolyn Brooks Quotes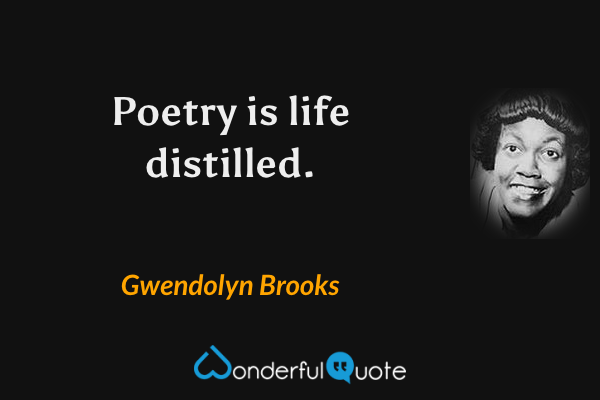 Poetry is life distilled.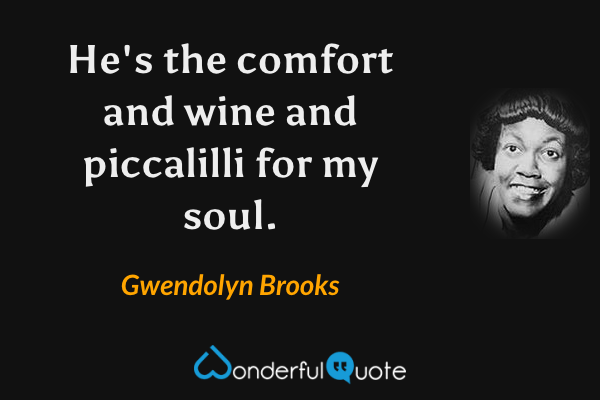 He's the comfort
and wine and piccalilli for my soul.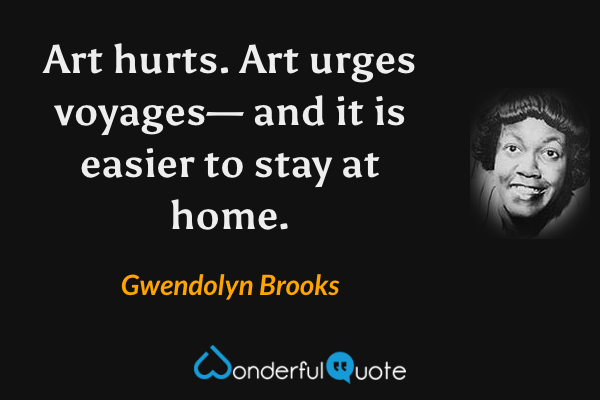 Art hurts.  Art urges voyages—
and it is easier to stay at home.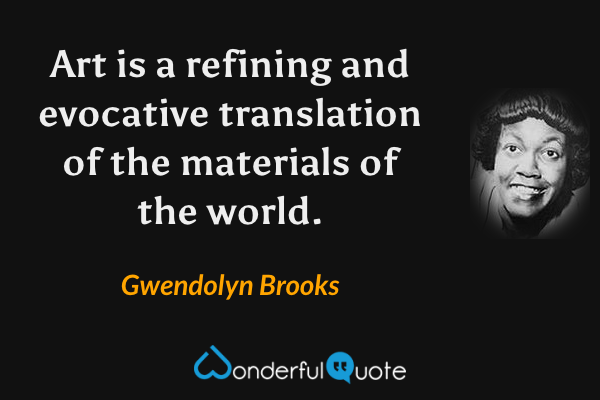 Art is a refining and evocative translation of the materials of the world.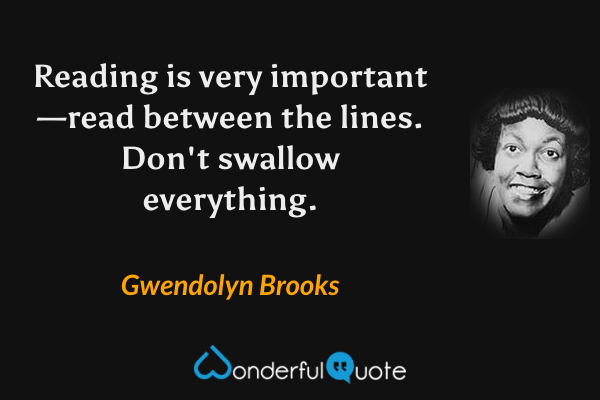 Reading is very important—read between the lines.  Don't swallow everything.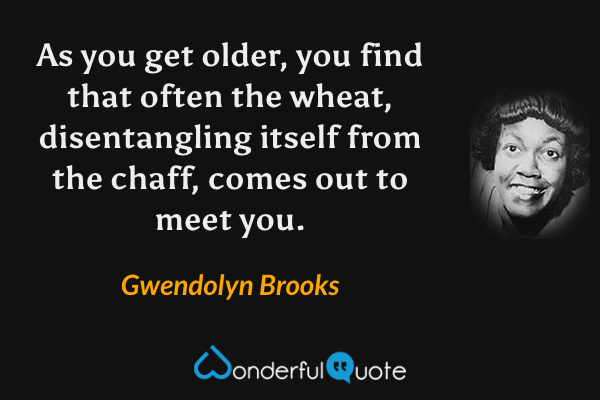 As you get older, you find that often the wheat, disentangling itself from the chaff, comes out to meet you.