Dan Brown Quotes
Most popular Dan Brown Quotes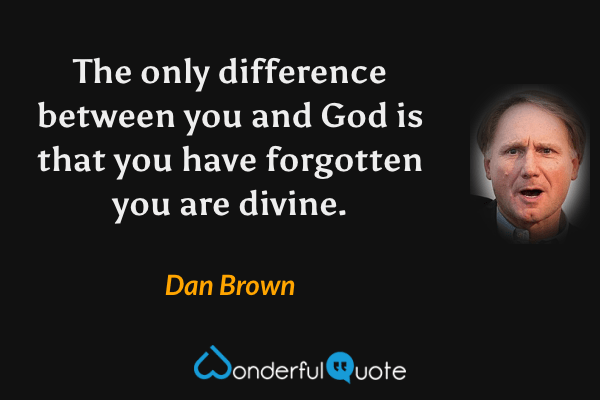 The only difference between you and God is that you have forgotten you are divine.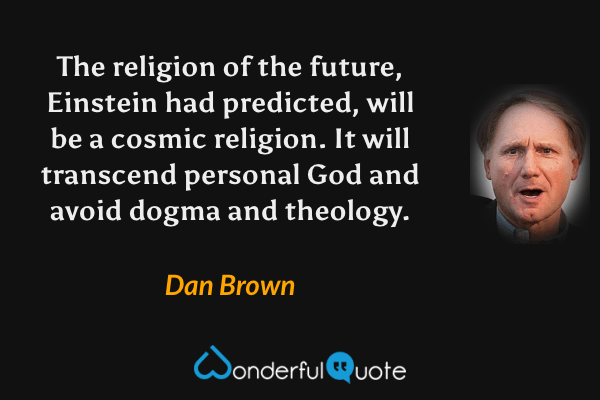 The religion of the future, Einstein had predicted, will be a cosmic religion. It will transcend personal God and avoid dogma and theology.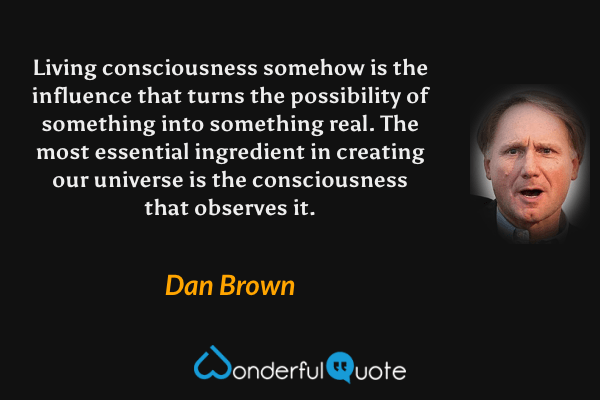 Living consciousness somehow is the influence that turns the possibility of something into something real. The most essential ingredient in creating our universe is the consciousness that observes it.
That which is impenetrable to us really exists. Behind the secrets of nature remains something subtle, intangible, and inexplicable. Veneration for this force beyond anything that we can comprehend is my religion.