Christina G. Rossetti Quotes
Most popular Christina G. Rossetti Quotes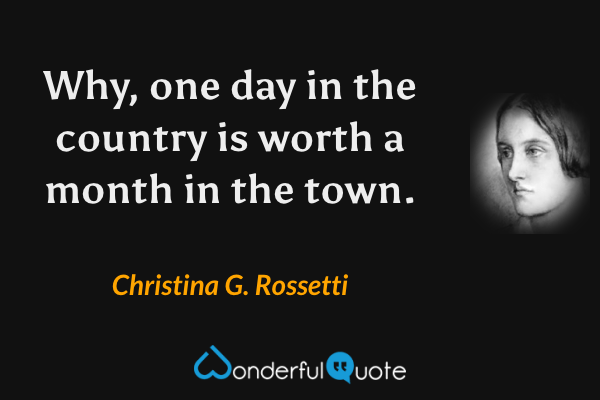 Why, one day in the country is worth a month in the town.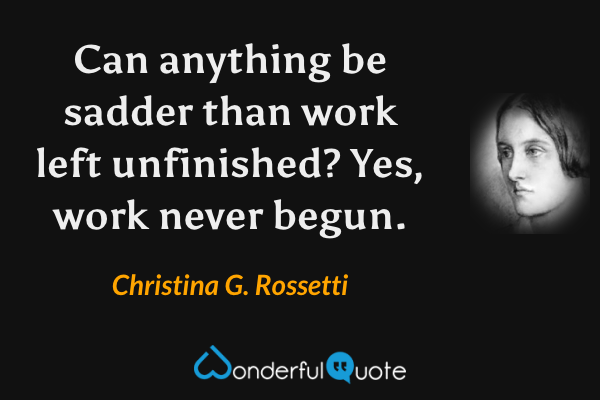 Can anything be sadder than work left unfinished?  Yes, work never begun.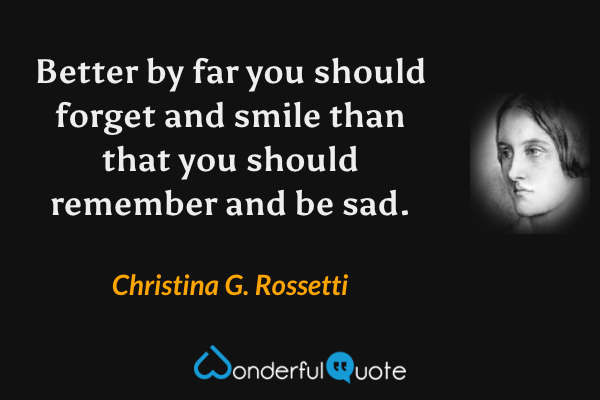 Better by far you should forget and smile than that you should remember and be sad.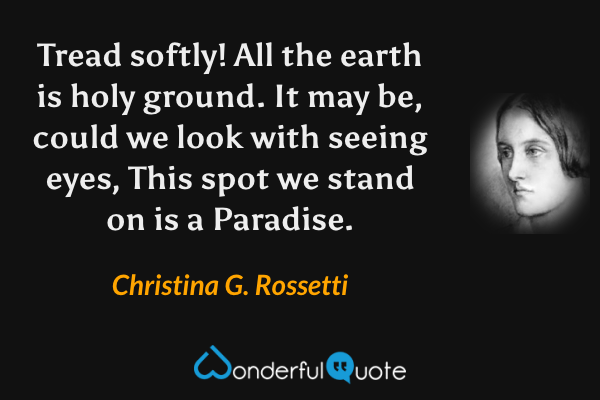 Tread softly!  All the earth is holy ground.
It may be, could we look with seeing eyes,
This spot we stand on is a Paradise.