Carlos Ruiz Zafón Quotes
Most popular Carlos Ruiz Zafón Quotes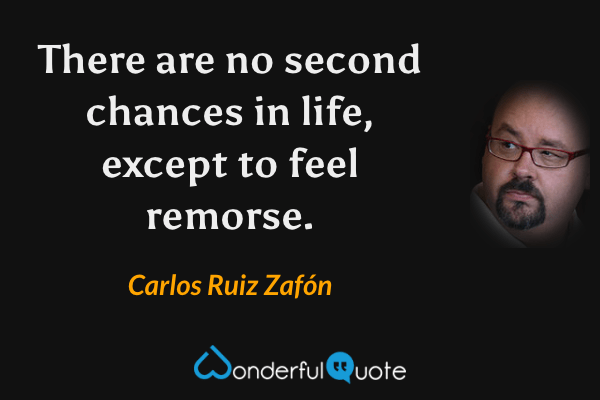 There are no second chances in life, except to feel remorse.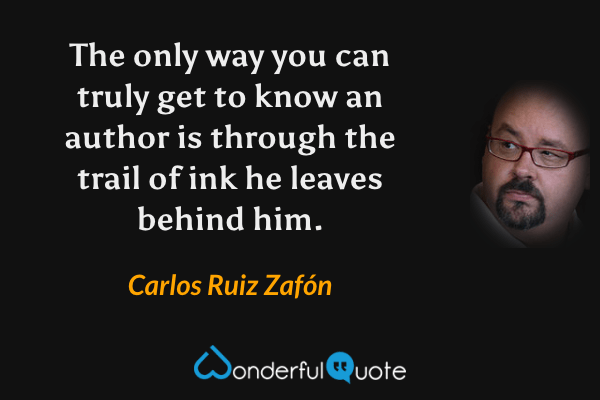 The only way you can truly get to know an author is through the trail of ink he leaves behind him.
A writer never forgets the first time he accepted a few coins or a word of praise in exchange for a story.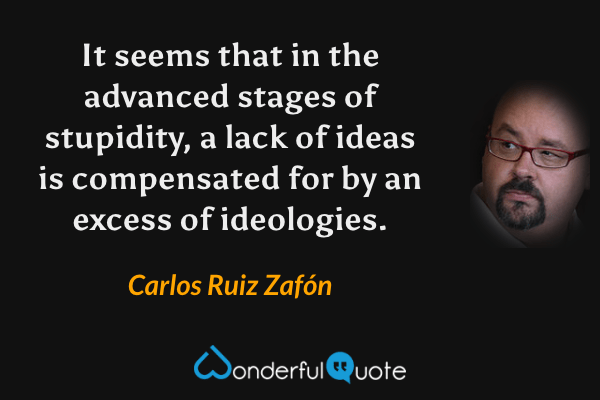 It seems that in the advanced stages of stupidity, a lack of ideas is compensated for by an excess of ideologies.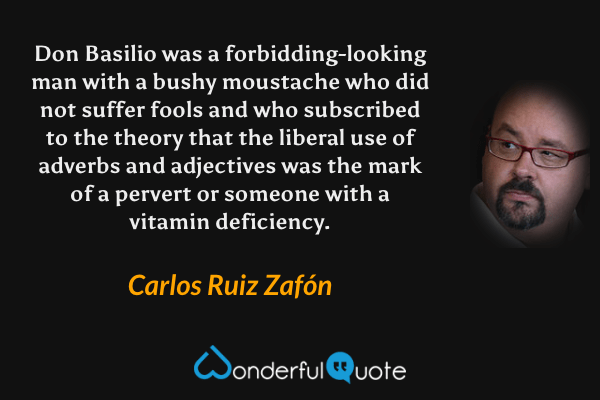 Don Basilio was a forbidding-looking man with a bushy moustache who did not suffer fools and who subscribed to the theory that the liberal use of adverbs and adjectives was the mark of a pervert or someone with a vitamin deficiency.