Aleister Crowley Quotes
Most popular Aleister Crowley Quotes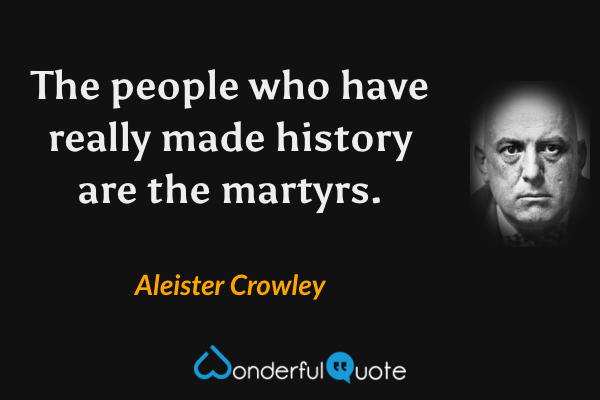 The people who have really made history are the martyrs.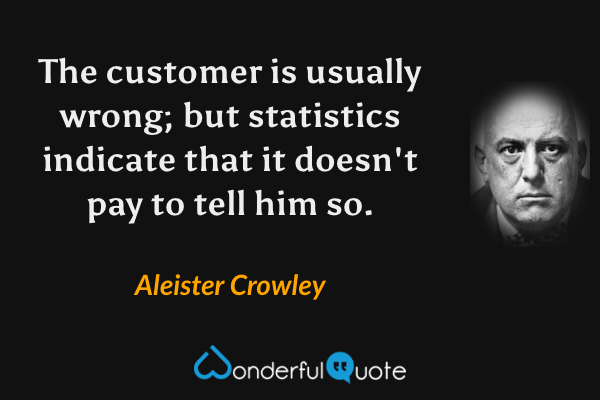 The customer is usually wrong; but statistics indicate that it doesn't pay to tell him so.
The ordinary man looking at a mountain is like an illiterate person confronted with a Greek manuscript.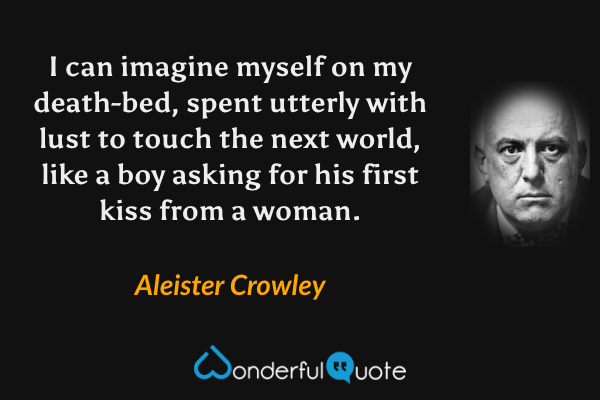 I can imagine myself on my death-bed, spent utterly with lust to touch the next world, like a boy asking for his first kiss from a woman.