Albert Szent-Gyorgy Quotes
Most popular Albert Szent-Gyorgy Quotes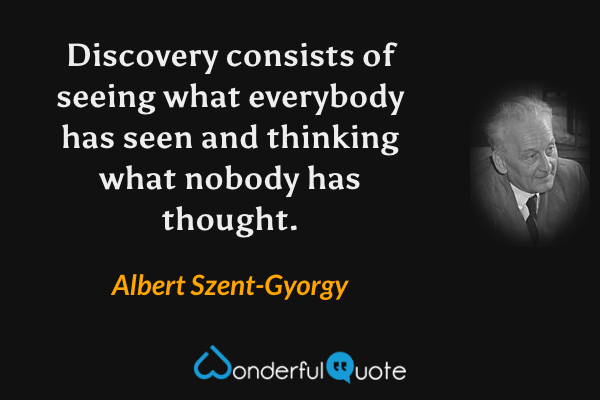 Discovery consists of seeing what everybody has seen and thinking what nobody has thought.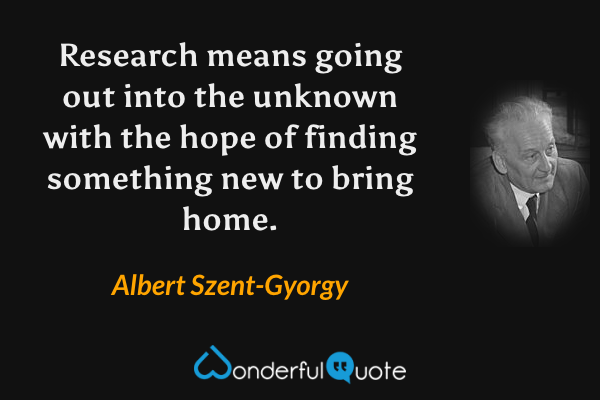 Research means going out into the unknown with the hope of finding something new to bring home.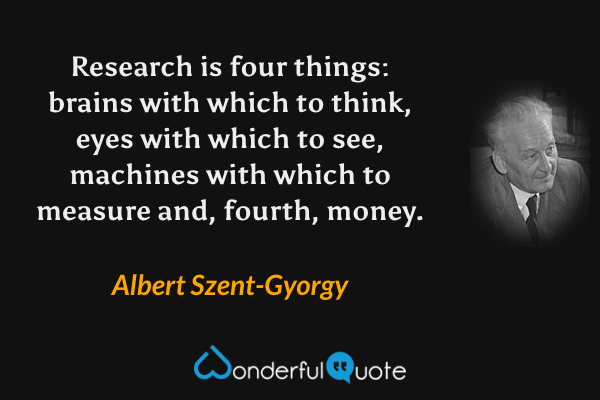 Research is four things: brains with which to think, eyes with which to see, machines with which to measure and, fourth, money.